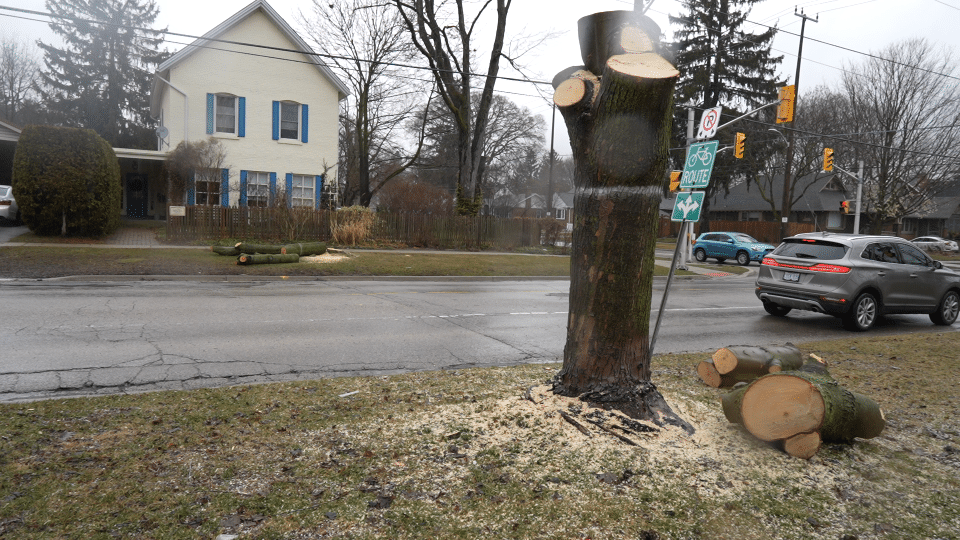 Amanda Mazzei // London, Ont. // March 23, 2023
Tree removal has started in the Old North neighbourhood at the intersection of Cheapside and Colborne. This is the first action taken after the city announced its plans to cut down roughly 40 trees near the intersection of Regent and Fraser Street.
Earlier this week, a resident of the community, which is known for it's mature trees, told Western Journalism Studio that neighbours were upset about the plans to remove the trees.
Trees are being chopped despite disapproval and re-evaluation requests from residents. However, the city says the removal is necessary, in order to update sewage and water lines.