Thursday afternoons are for 'babies and brews,' at Anderson Craft Ales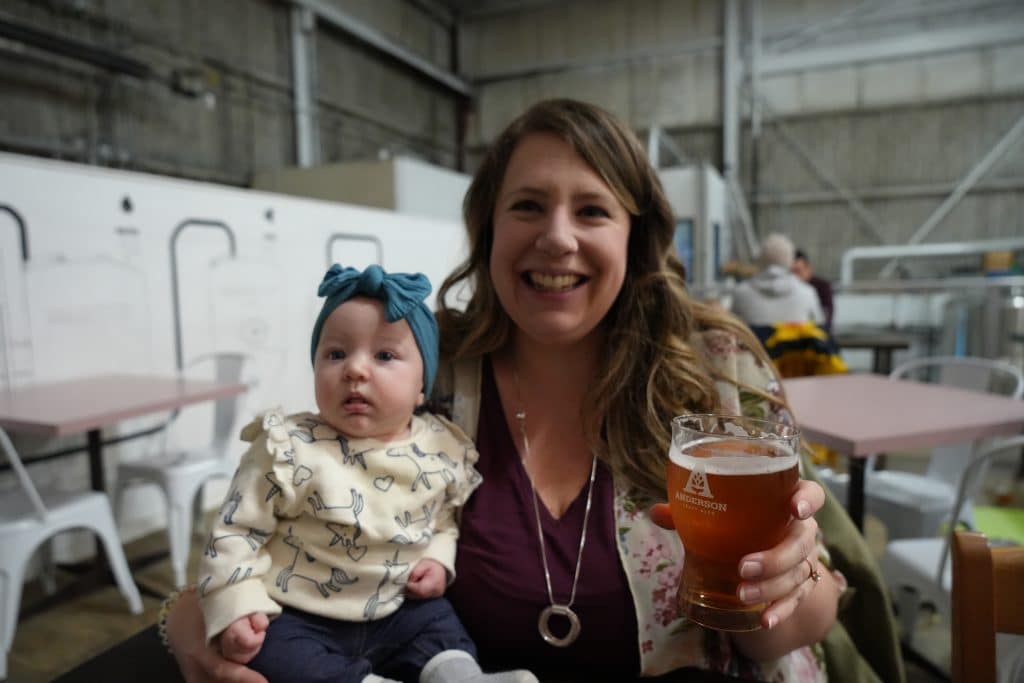 Caelan Beard // London, Ont. // March 23, 2023
A growing number of breweries in Ontario, including Anderson Craft Ales in London, are offering events aimed at a new audience – babies and their caregivers.
Anderson runs "Babies and Brews" every Thursday afternoon. From 11a.m. to 2 p.m., caregivers and babies can gather to enjoy a pint and socialize.  
The events started in 2019 as a way to build a community and provide a place where anyone could show up and bring their kids, said Anderson taproom manager Bridget Atkinson.  
After a pandemic pause, the events started up again about six months ago. A consistent number of people and babies show up every week, said Atkinson.  
"I just imagine, especially coming out of COVID, anybody who did have a kid during that time – it must have been pretty lonely," Atkinson says. "I think it's a great thing for us to do for our community. Just give them a space where if your kid's screaming, it's okay. If you need to leave halfway through, just leave."
It's also good for business.
"We sell beer," Atkinson says. "Not many people, when they walk in, are like, 'I expect to see a large group of babies here.'" But Atkinson says being able to provide something outside of what their actual business is can help, especially after COVID.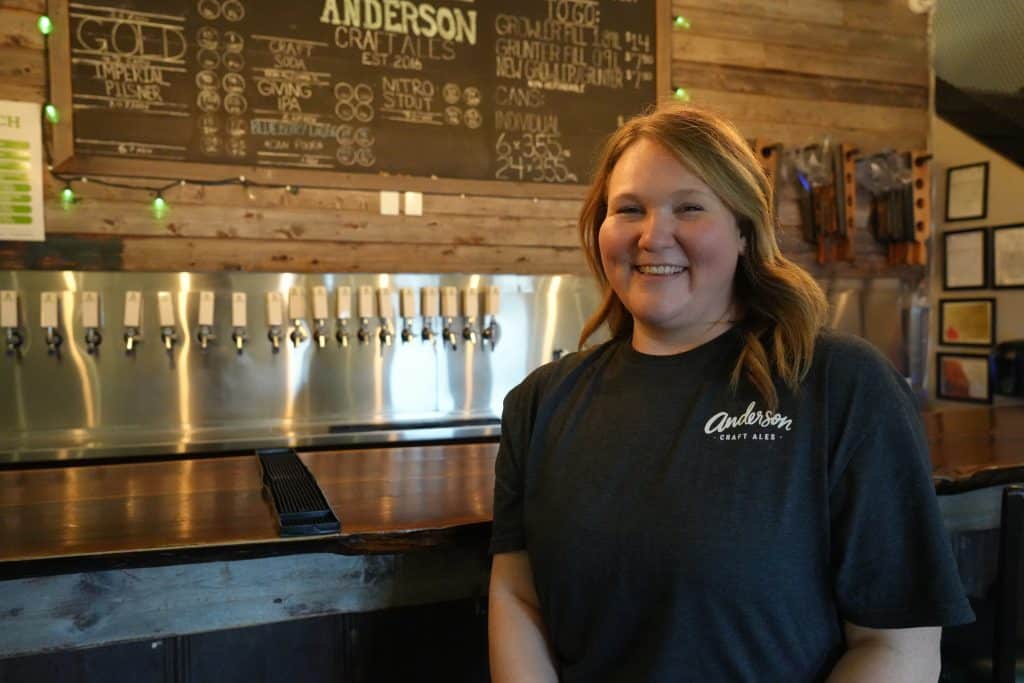 "Maybe you're going to make a new friend. It's ongoing community building," Atkinson says.
Anderson's has also started a collaboration with Align Fitness Studio. Once every month, during the Babies and Brews event, the studio comes to provide a movement class.
Kassandra Fuller, owner of Align Fitness Studio, leads the classes at Anderson. She says the class provides movement for moms, with the opportunity to bring their babies and hang out with other moms.
"I think it's really important that moms get out and get to know each other, especially after the last three years that we've had," Fuller says. She had her own baby, Austin, with her on Thursday; she also has a two year old, and says: "I know what it's like to be at home, and not have groups, and not be comfortable taking your baby out."
"It really makes you feel even more isolated as a postpartum mum," Fuller says. "Creating a mom community is so important, because you need to have that support to really survive the first year with young ones, especially if that's your first time."