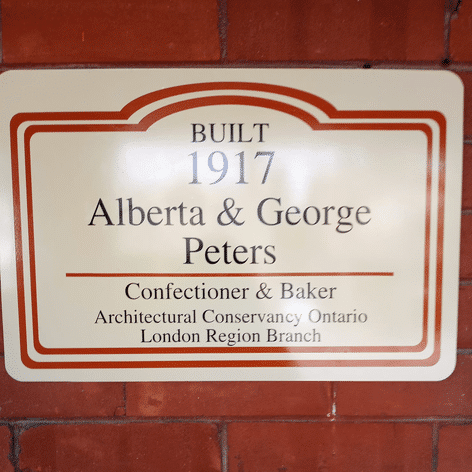 Caelan Beard // London, Ont. // March 23, 2023
Londoners who own the city's oldest homes can once again start apply for heritage signs with information about the original owners.
The popular historical house-sign program operated by the Architectural Conservation of Ontario (ACO) is back-on after a 20-month break to allow the volunteer-run organization to catch up after a surge of orders during the pandemic.
"During COVID, there was an enormous burst of interest," says Michelle Hamilton, ACO volunteer and history professor at Western University. She said the demand for the signs grew considerably, as "people were looking for things to do, stuck at home."
The custom-made signs, which feature the name and occupation of the original owner as well as the year of construction can already be seen throughout historical London neighbourhoods, like Old North, Old East Village and Old South. People who order signs for their houses also receive a full history of the home.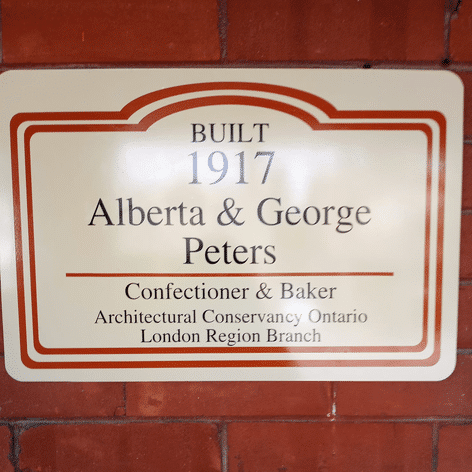 Hamilton is among a dedicated group of ACO volunteers who do the research for the signs. She got involved with the charitable organization after she received a historical sign for her Old South home, which had originally been owned by Alberta and George Peters, a confectioner – aka candy-maker – and baker.
Hamilton says it's fun to know, because nobody says they're a confectioner anymore.
"Now when I walk around (the neighbourhood), I can actually imagine what used to be there before… you can imagine what changes have taken place."
Another London resident, Kristine Towers, says she would love to get one. "My husband and I have been interested in this since we saw signs popping up in our Old North neighbourhood while on our walks years ago," Towers says.
Carolyn Connor, a resident in Old South, says that she got her sign because she wanted to "support restoration and retention of heritage homes in our neighbourhood."
Some people have been waiting as long as a year to apply for a historical house sign. Reasons for wanting a sign seem to vary, from simple curiousity to wanting to preserve heritage.
"A lot of us in Old South love our old homes," Hamilton says. "That's why we live here."
Though the ACO London is opening up for orders again, the number of signs available will be limited, based on volunteer capacity. Ordering will reopen on the evening of March 28 through the ACO London website.