Elderly man in hospital after being stabbed while waiting for a train to pass.
Emily Passfield | London, Ont. | March 22, 2023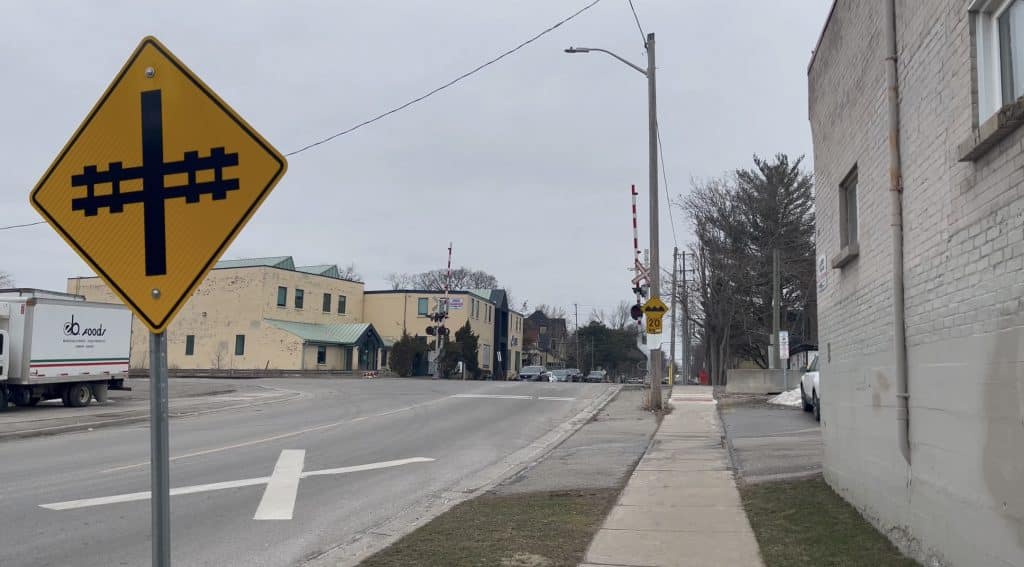 Police on Wednesday arrested a suspect in a downtown stabbing that left an elderly man in critical condition.
Earlier that day, police had issued a news release asking members of the public to help them identify a suspect in the case which was believed to be random. The victim had been stopped on Richmond Row at Piccadilly Street, waiting for a train to pass Tuesday, when he was stabbed, police said.
Before police announced the arrest, some Londoners told Western Journalism Studio they were worried about a recent spike in violence downtown.
"I feel a little bit more worried than most people because the victim was driving the same vehicle as me and was in the same area I live in," said Ethan Garrod. "Assuming it wasn't random that means it could very well have been me."
London police released a statement saying they believe the stabbing was random, but there is still an ongoing investigation to confirm whether this is the case.
"I've lived here my whole life and this recent spike in violence is making me question my desire to live here moving forward," said Miranda Inger. "I'm glad my car automatically locks while running but I'll be double-checking that from now on."
Since the pandemic, many Londoners say it seems like violence has increased downtown, along with reports of vandalism. In response to spikes in reports of crime in the area, London police opened a foot patrol station downtown on Dundas Street near Richmond.
But not all Londoners Western Journalism Studio spoke to feel unsafe.
"I'm not particularly worried about things like this happening," said Bob Wilcox. "I don't have a car but if I did I would just lock the door. We don't know what the motivation was but I would say it's unfair to scapegoat mentally ill members of our society regardless."
When asked about their opinions about Tuesday's crime, some area business owners declined to comment due to their store's rules. They expressed that they would comment if they were able to.