The decision to remove the pool came out after numerous pricey repairs.
Brian Williams | London, Ont. | March 22, 2023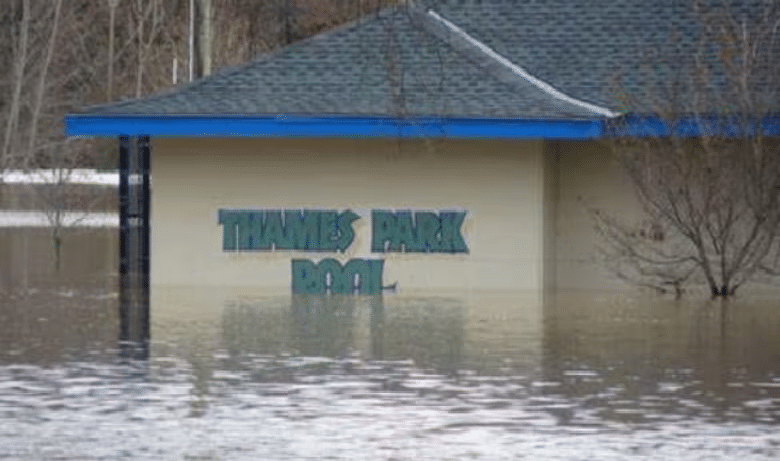 City council voted Tuesday to explore more options before removing the Thames Park Pool following a multitude of complaints from Old South residents.
The pool is the oldest in the city and has been a part of the Old South community for nearly 100 years.
The vote will keep the pool safe from removal for the time being, but it is unlikely it will survive another century.
"It comes down to location," Deputy Mayor Shawn Lewis says. "The reality is where this pool's been built, it's in a flood plain. Today we would never have something like that built there. When it was built there in 1927, they didn't really have that concern, but this is not a new problem," he says.
Lewis cited complete rebuilds of the pool in 1959, 1975, and 2010, notwithstanding substantial renovations during the 1980s and 1990s.
Lewis says the council agrees on finding a place where there can be a long-term investment. However, he acknowledges these plans take time and if there is a short-term fix at a reasonable price that will allow the pool to remain open for a few more years, he's open to that possibility.
Contractors who make repairs to the pool won't warranty their work and can't guarantee how long the fixes will last.
"The ground underneath is subject to a whole lot of hydrostatic pressure from the river water rising and falling with the seasonal changes," Lewis says. "This is creating an uplift on the base of the pool, so you get some cracking from underground, but also when the water recedes it leaves voids under the pool, so you actually have the potential for sinkholes," he says.
The city is now focused on constructing indoor facilities and has no intention of building outdoor swimming pools for future projects. It is costlier to maintain outdoor pools, and they are typically only used for eight weeks out of the year, not considering days where weather forces closures.
The issue of safety is also a concern regarding outdoor pools. "There are the liability pieces. The unauthorized access [of] people perhaps jumping a fence at night to go for a swim when they're not supposed to," Lewis says. "It's not safe when there are not lifeguards on duty and when the pool is closed," he says.
Lewis understands the community's attachment to the pool, but the city has to take into account the costs of the pool, and the safety of the community.
"It really comes down to all good things have their time and come to an end and Thames Pool has been a great amenity for the community," Lewis says.
A new location has not been selected at this time. "I don't want to see amenities removed, but what we do have to do is look for a different location for an aquatic's amenity in that sort of Old South downtown area that residents can still enjoy. It's just not going to be in Thames Park at the Thames Pool," Lewis says.