MMJC for Western Journalism Studio
As we get ready to leave classrooms for newsrooms, it can be hard to imagine how we will go from pitching our first stories to chasing our first high-profile source.
We asked journalists in the field what it takes to make it in this business.
Don't be afraid to make mistakes: Dan Brown, London Free Press
Dan Brown, 53, has been a general assignment reporter at the London Free Press (LFP) for 16 years. He also has a graphic novel column that comes out every Friday.
Brown is a big believer in the responsibility everyone has to pass on their accumulated wisdom, which is part of why he started teaching journalism at universities across Canada.
"I think at a certain point, you can't just hoard all of your experiences," said Brown, who teaches opinion writing and entertainment journalism at Western University.
"Come into the newsroom with a positive attitude and ready to learn." he said.
He also thinks new journalists shouldn't be afraid to make mistakes.
"I think human beings in general are hesitant to make mistakes, and I would say to look at your mistakes as learning opportunities," Brown said. "If you don't screw up, you're a robot."
Brown got his journalism education from Ryerson in the 1990s, but his career in newspapers started much earlier. He delivered newspapers as a young teenager and had opinion pieces published in his local newspaper, The Strathroy. H Dispatch. Since then, Brown sharpened his journalism skills as a writer and editor at the CBC and National Post, before planting roots at the LFP.
As for his biggest career high? Meeting his wife in the newsroom at CBC.
"If you stay in journalism long enough, be careful," he said, joking. "You might end up married to a journalist."
-Naomi Barghiel
Find your niche: Alessia Passafiume, Toronto Star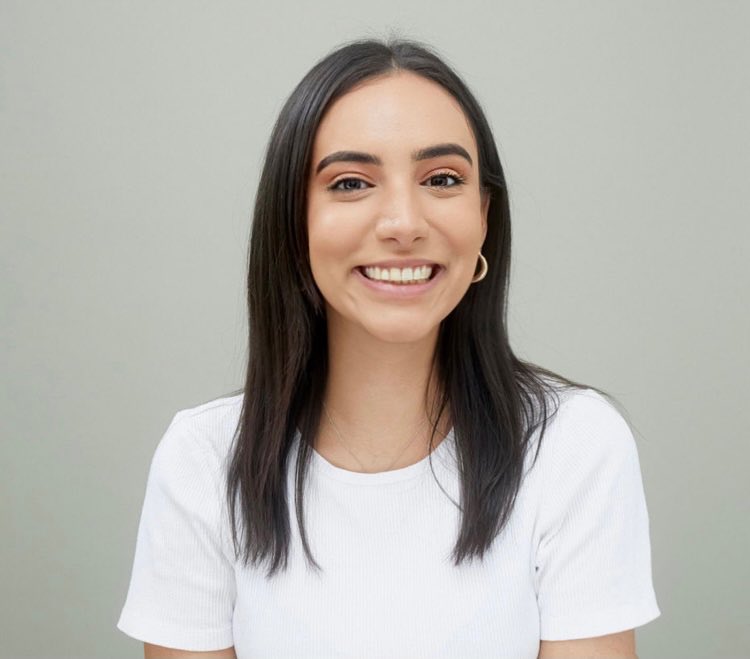 Having no "bylines" before she interned at the Globe and Mail as part of her graduate program in journalism, 24-year-old Alessia Passafiume said rookie journalists should fake confidence and pretend they know more than they do.
One year after starting that internship, Passafiume has spent her time in several virtual newsrooms, including the Globe, Hamilton Spectator, and Toronto Star. As a general assignment reporter at the Star, she says she's learned to advocate for her work – while being open to whatever her editor throws at her.
"Your name is what people see," said Passafiume. "When they have questions or comments, they're not going to the newspaper. They're coming to you. Use that to motivate you to tell important stories."
Passafiume recalled two career highs in the year since she began reporting. One of those was a beat she created for the Spectator in which she chronicled crazy bugs in Hamilton.
"I had a bug guy from McMaster that I would call up every time I heard about a bug issue in London," said Passafiume. "We would talk for 45 minutes and I learned so much about nature."
On a more serious note, Passafiume said that stories she wrote about 1492 Land Back Lane while in graduate school helped her find her niche.
"Pitch your own original ideas," said Passafiume. "My interests inform what I want to be doing."
–By Cassandra Coleman
Build relationships: Dale Carruthers, London Free Press
There's more to journalism than writing, said London Free Press reporter Dale Carruthers.
For him, journalism is about building strong relationships, connecting with people and gaining trust.
"What it's about is getting information, and the best way to get information is relationships," he says. "That is the foundation of journalism."
Carruthers graduated from Western University in 2009 with a Master of Arts in Journalism and currently works as a crime reporter at the London Free Press. Although he honed his reporting skills in university, he said you can't really understand the role of a journalist until you do it.
"I started watching my colleagues at the [London] Free Press and how they did their job and wondered how I'd ever get to that point," he said. "Some investigative journalists had been there for 30 plus years and had such deep connections and sources. They never ran out of things to work on."
Carruthers said the rapport he's built with key players in London's justice system has been integral to his crime reporting.
"I have good relationships with criminal defense lawyers," he said. "When a high profile crime happens, I'll call them and get the backstory, get some additional information. A lot of this isn't even necessarily for reporting, it's for context and understanding. That's something I didn't know at first in journalism. A lot of the work I'll do in a day doesn't translate into a story tomorrow."
Carruthers advised new journalists to get out of their comfort zones to form relationships and talk to people.
"It means picking up the phone to call people over emails instead of text, asking people to meet in person," he says. "It can be the media relations officer [or] the person who works in communications. Anyone who you speak to is a source.
"It's no different than when you go out to a bar or party. You talk to people and hit it off."
-By Catherine Danko
Pursue your stories: Rebecca Zandbergen, CBC Radio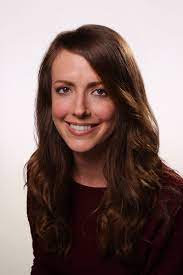 London Morning host, Rebecca Zandbergen has worked at CBC Radio for more than 20 years.
Originally from Ottawa, Zandbergen said her career has taken her to a dozen locations across the country including Iqaluit, Halifax, Windsor and Kelowna.
Looking back, she said her flexibility and willingness to go wherever she was needed served her well.
"You want a breadth of experience to make you more rounded," she said. "Being able to see and report in different places is definitely a strength."
Zandbergen started working for the CBC in Nunavut right after completing her journalism degree at Carleton University.
"In the North, people are pretty welcoming to newcomers," Zandbergen said. "You get to do everything, so you end up learning very quickly while you're there. You do everything – and you're expected to."
She said that being willing to move has been important for her and allowed her to take different contracts.
As her career progressed, however, she sought out more stability. In addition to hosting London Morning, Zandbergen also writes digital stories for CBC London, which she said helps her keep up-to-date with the community.
"No matter where you are in your career, you need to know what a story is and how to tell it, who to represent in it."
For new journalists, Zandbergen says the best thing to do when making career decisions is to trust your intuition completely.
"Once you make a decision, don't second guess it – just pursue it with everything you've got."
-By Amelia Eqbal
Build community relationships: Calvi Leon, London Free Press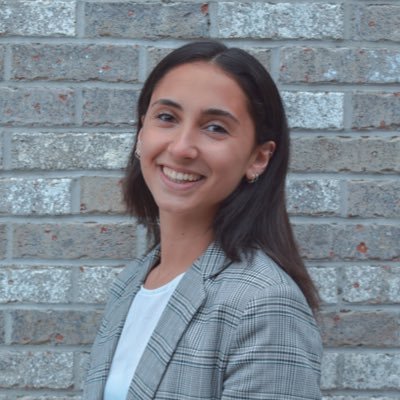 Networking is a daunting aspect of journalism frequently emphasized throughout J-school. Providing a new approach and perspective, London Free Press multimedia reporter Calvi Leon recommends reaching out to build connections unrelated to current projects.
"Just for a day, take your car and drive around and go into shops, go into organizations, businesses, and just say who you are, give your contact information and let them know that you're there," said Leon, 23.
With internship season approaching, many budding journalists are eagerly awaiting their opportunity to prove themselves as storytellers and professionals. Leon reflects on the familiar feeling but cautions, "there's going to be this pressure for you to perform well when you want to work super hard to make great impressions. But too much of that can become a little dangerous when you forget to prioritize yourself."
To counteract this pressure in a culture that emphasizes productivity and extended hours, Leon advises that new journalists stay mindful of personal boundaries and limitations. "I think going into it with some awareness of like, okay, if I'm going to be working nine to five – when it's seven o'clock I need to cap it there. That, or I need to go for a run or a walk or call some friends."
Ultimately, Leon assures that no amount of preparation will foot the bill, but that this unpreparedness is what defines the fulfilling experience.
"You won't be prepared completely, you just can't be otherwise it wouldn't be an internship – you're constantly learning," Leon said. "But also, your editors and colleagues are there to teach you and help you. So just being open to making mistakes, and having that mindset is really important."
–Leah Williams
Lean into your fears: Bee Quammie, Writer & Media Personality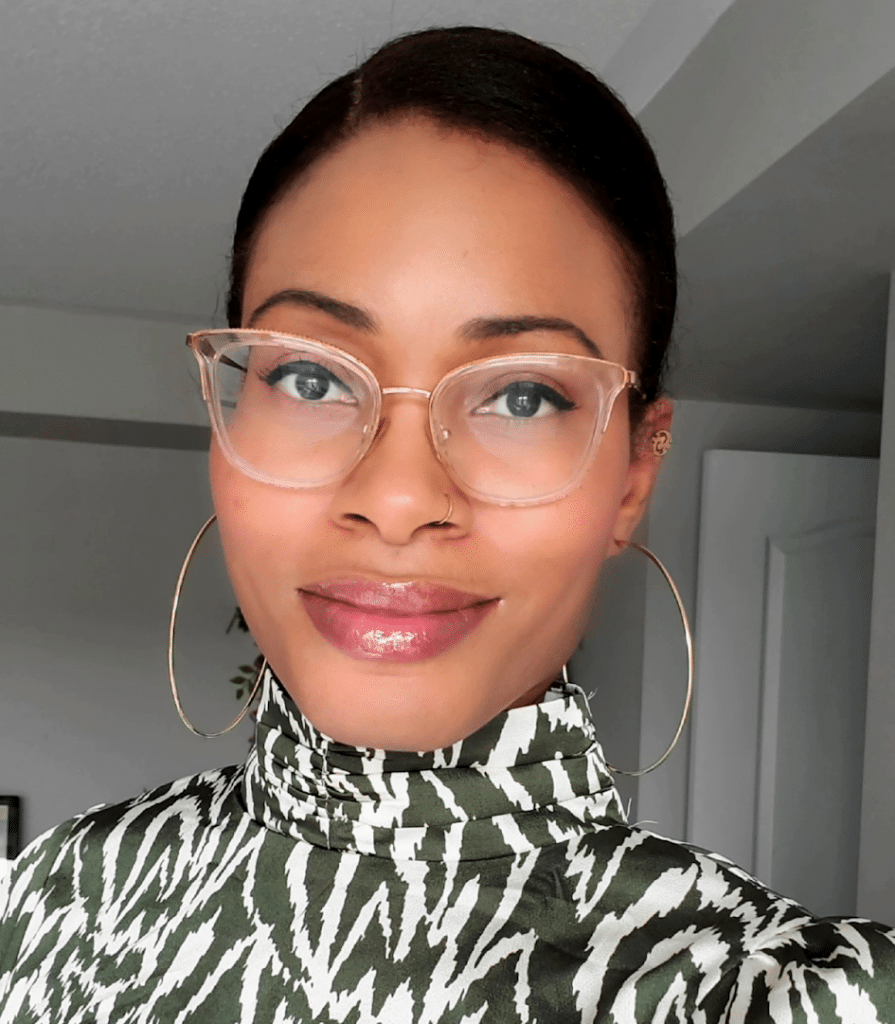 Writer, radio host, TV personality and public speaker Bee Quammie emphasized the importance of learning from colleagues on the same level.
While paying attention to established and experienced journalists is important, there is a lot to learn from peers and all people around us, she said.
"Everybody comes with something unique and something different," she said in an interview from Toronto. "It's important to kind of have an idea of how it is working both with the people ahead of you whose footsteps you're following in, but also kind of like, your own peers."
At one point in time, all the most experienced journalists were just starting their career, full of hope and uncertainty, she said.
"I had such an unconventional path to working in journalism," said Quammie. "I didn't go to J-school, I didn't have that kind of foundational knowledge, so there was, and still is sometimes, a lot of imposter syndrome."
Imposter syndrome is when someone feels like a fraud; inadequate in what they do, or incompetent compared to others in the same field. For Quammie, her imposter syndrome included fears about how well she would be received and respected by her colleagues. Overcoming this meant she had to find the positives and use them to her advantage.
"I find when something gives me fear, I lean into it more," she said. "[If] I already feel scared of it, I might as well run with it. I was like, 'Okay, nobody's going to be able to tell a story the way I tell it, nobody's going to use the same perspective I have."
With this being said, the lesson to be learned from Bee Quammie is to trust and learn from your peers, lean into your fears and above all else, trust yourself.
–Chelsi Mackie
Get digital: Anwar Knight, Former CTV Weather Anchor/Reporter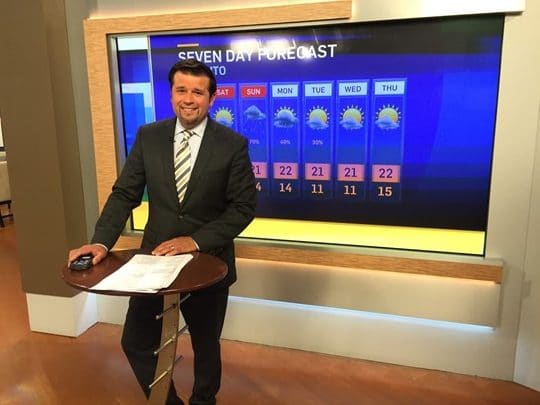 After more than 25 years in broadcast journalism, veteran weather anchor and reporter Anwar Knight says new journalists today have to "wear many hats."
After graduating from Humber College in broadcast journalism, Knight began his journalism career in radio and performing stand-up comedy. He would go on to work at some of the biggest newsrooms in the country, including CTV, Global and The Weather Network.
He now teaches audio storytelling and live reporting at Seneca College in Toronto, while creating new digital content with his company KPI Media. One thing he always strives for when creating content is to tell the best story that he can, he said.
"You're always trying to connect, engage and give full value to the audience that you're trying to cater to, whether it's in print, whether it's on radio, whether it's on TV or digital," said Knight. "So, for me, I think it's always the feeling of not delivering the best. Did I do everything I needed to do to bring full value to this piece?"
Knight says journalists today must master digital in order to make it in this industry. Compared to newsrooms 10 years ago, he says the industry has done "a complete 360." With audience numbers dropping, most people today are getting their news content from social media and digital sources versus nightly newscasts.
His company, KPI Media, specializes in live stream shows and digital content. One of Knight's most recent projects is a livestream series called The Peel Crime Stoppers Senior Care LIVE Tour, the world's first live stream series about wellbeing and safety for seniors. He is also an avid nature lover and says climate change is "the biggest story of our time" and is not being covered enough.
At the end of the day, the best advice Knight has for young journalists is to be true to themselves and to follow their passion if they want to succeed and thrive in this industry.
"At the end of the day, excellence, commitment and hard work will nurture confidence."
-Josh Goeree
Don't give up on the big stories: Katie Simpson, CBC News
Katie Simpson, senior foreign correspondent at CBC News, never imagined she'd be reporting live from an active war zone in Ukraine when she graduated from Western University and Fanshawe College.
"I feel like it's an absolute privilege, and I pinch myself all the time just thinking that this is actually my job," she said.
Simpson emphasized the importance of having resilience in achieving your goals as a journalist.
"If you're going to get to do the kind of work that you want to do, you need to be patient and put in the hours," she said, "Nothing is dropped on your lap, you have to grind for it."
"Be patient. Hang in there. It's hard but it's worth it."
Simpson has been with the CBC for six years and is normally based in Washington where she covers Capitol Hill. She was there during the January 6, 2021 Capitol attack. "I didn't know if I'd ever cover a story as big as that again," she said.
Prior to Washington, Simpson covered the Canadian federal government on Parliament Hill. Of course, stories like January 6 stand out, but Simpson looks at all her parliamentary work as formative to her development as a journalist.
"There's nothing more important for journalists to do than to help serve the public by educating them on the decisions that their leaders make," she said.
While necessary, Simpson contends that it is often a thankless task. Especially when political leaders try to discredit the media and encourage their harassment.
"If people want to get into this [profession] because you want to be liked or you want to be on TV, let me just tell you now, this is not the job for you," she said.
Simpson acknowledges that the support for the wellbeing of journalists is getting better but has a long way to go. Still, she loves what she does.
"We're in an Industry that is losing resources and we face a lot of hate," she said. "But I can't imagine doing anything else."
–Harrison Cook