Alexandra Laham, Western Journalism Studio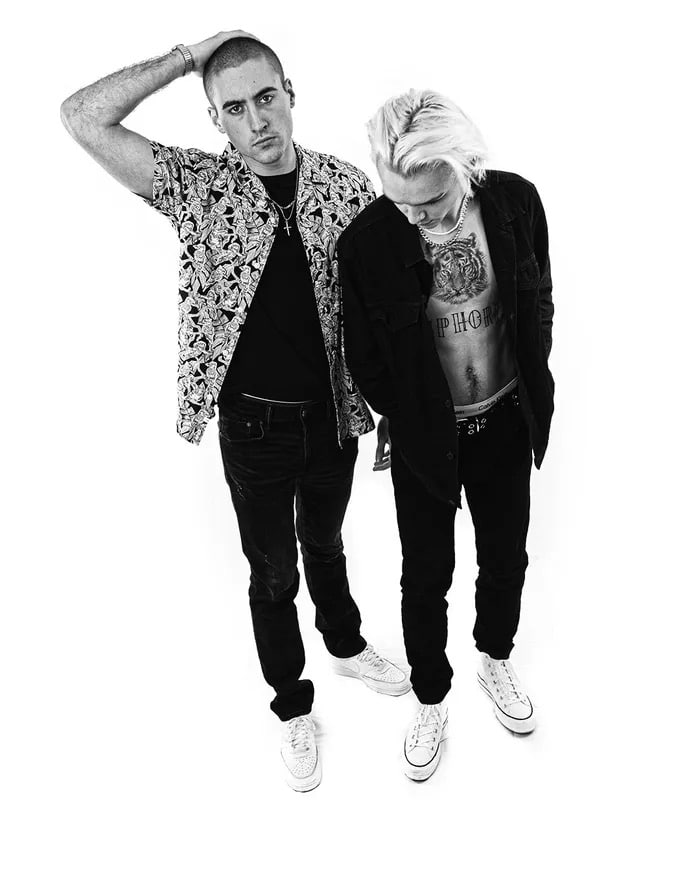 High school best friends Adam Edgar and Tyrone Traher followed their childhood passion and started a pop band during the pandemic.
The duo took a leap after graduating from the Ontario Institute of Audio Recording Technology and formed their band, Paris Monroe, in January 2021.
"I always loved music, it was one of my passions as a kid," said Traher. "I just wanted to create music, specifically because a lot of my role models growing up were musicians so I felt a magnetic pull towards it."
The friends met at London South Collegiate Institute during their first week of high school and both grew up with a rich background in music, Traher said.
Traher's father was the executive director of the Royal Canadian Big Band Music Festival and Edgar's grandparents were musicians.
'Exploring stories through two different lenses'
Traher said that part of the band's name came from a local band his dad always talked about called 69 Monroe.
The band strives to create music using both of their artistic identities together, said Edgar.
"Adam looks like the traditional concept of masculine and I'm very exotic and feminine," said Traher. The differences between the duo are a large part of their band's identity, he said.
"We really wanted to create a musical identity around duality, like what makes us different," he said. "We like exploring stories through two different lenses."
Paris Monroe recently released their debut EP Champagne & Cigarettes, a four-chapter series depicting the highs and lows of romance, with songs like Stay. 
'The message is honesty'
"The message behind it is honesty. Every song encapsulates the feeling, or stage rather, of the four chapters of a young romantic relationship," said Traher.
In a press release, it said the band is working on their EP in collaboration with international award-winning engineer, Aaron Murray, and Juno award-winning engineer, Dan Brodbeck.
The band has yet to perform live due to the pandemic but is looking forward to future performances at one of London's theatres, said Edgar.
"Our big goal is to just try to create something that people want to be a part of," said Traher.
Paris Monroe is releasing their follow-up single "High" at midnight on all streaming platforms. You can watch the music video on their Youtube channel.