Cassandra Coleman | March 22, 2022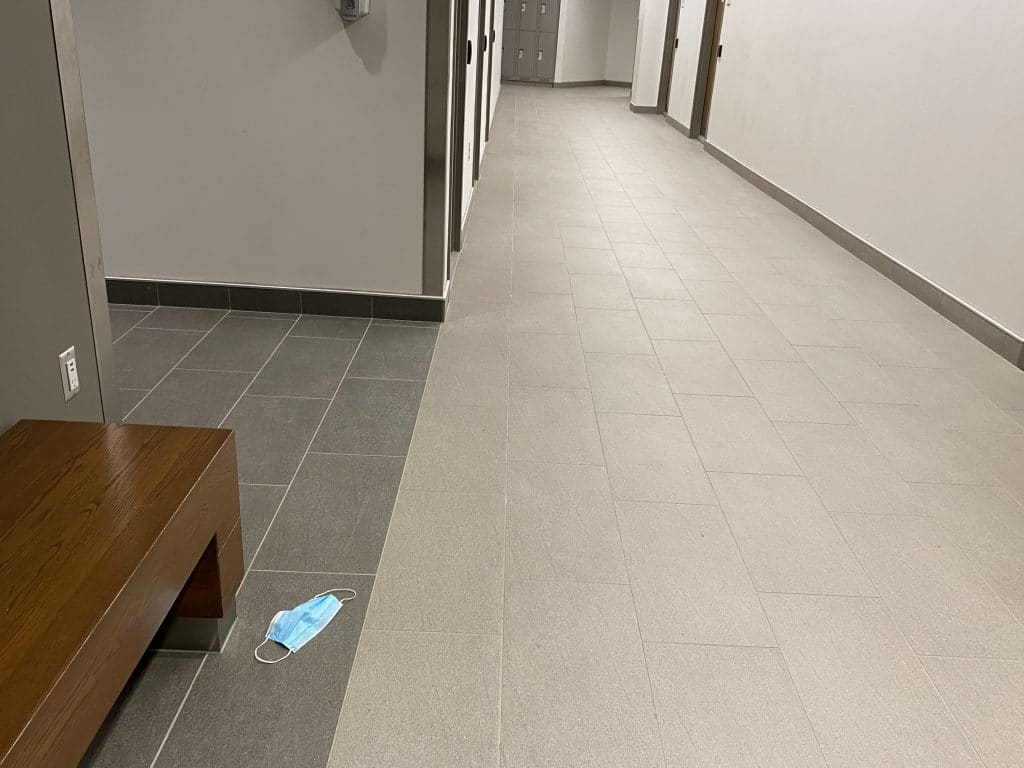 A proposal to extend mask mandates in London was met with scrutiny at a city council meeting on Tuesday.
While some councillors called the extension "necessary," others saw it as "divisive" and "confusing."
The proposed extension – which would implement a mask bylaw in indoor settings until May 9 – was first mentioned in a letter addressed to city council on March 20. Councillors Stephen Turner, Jesse Helmer and Maureen Cassidy called for better public health measures amid the fifth wave of the highly transmissible Omicron variant.
"We are not out of the woods yet," the letter reads. "We believe it is prudent and necessary to reintroduce, on a temporary basis, the mask bylaw passed by Municipal Council in 2020, revised to include children over the age of two."
London passed a mandatory masking bylaw in July 2020. The original bylaw applied to people aged 12 and up. Now, the city councillors want the bylaw revised to include younger children – specifically those ineligible for vaccinations.
Councillor Jesse Helmer called the revised bylaw "temporary," stating that masking is the cheapest, least-intrusive way for people to stay safe.
Dominique Korpal, a nurse and parent to a four-year-old and nine-month-old, had little to say on whether young children should be forced to mask-up.
But, she did say she believes in giving children a choice – and respecting others.
"We'd like our son to wear a mask, but it's his decision," she said.
"And my son, I don't know where he got this, but he keeps telling us, 'I have to wear my mask because I can't be selfish,'" she said. "So somewhere in his little mind, he understands that we have to take care."
Meanwhile, Councillor Shawn Lewis agrees that people should be given the choice to wear a mask.
"While [Dr. Kieran Moore and Dr. Alex Summers] still recommend masking indoors, the situation no longer justifies a mandatory regulation," said Lewis.
"I heard it at the arena last night at hockey practice, I heard it at Tim Horton's this morning, I've had hundreds of emails, text messages, social media messages both private and public, and it's the most unanimous I've ever heard the community on an issue, with a loud firm NO MASK BY-LAW," he wrote in an email.
The Ward 6 councillor said he expects Council to vote the mandate down. He was also adamant that the city should not be making health decisions.
"My position, as far back as June of 2020, was that I would only support a mask mandate as long as necessary, and that it should be the province of Ontario making these decisions in consultation with the Chief Medical Officer of Health," said Lewis.
Masks are currently not required in schools, gyms, recreation centres, restaurants and more. They are still mandatory on public transit and in hospitals, long-term care homes, jails and shelters.
~