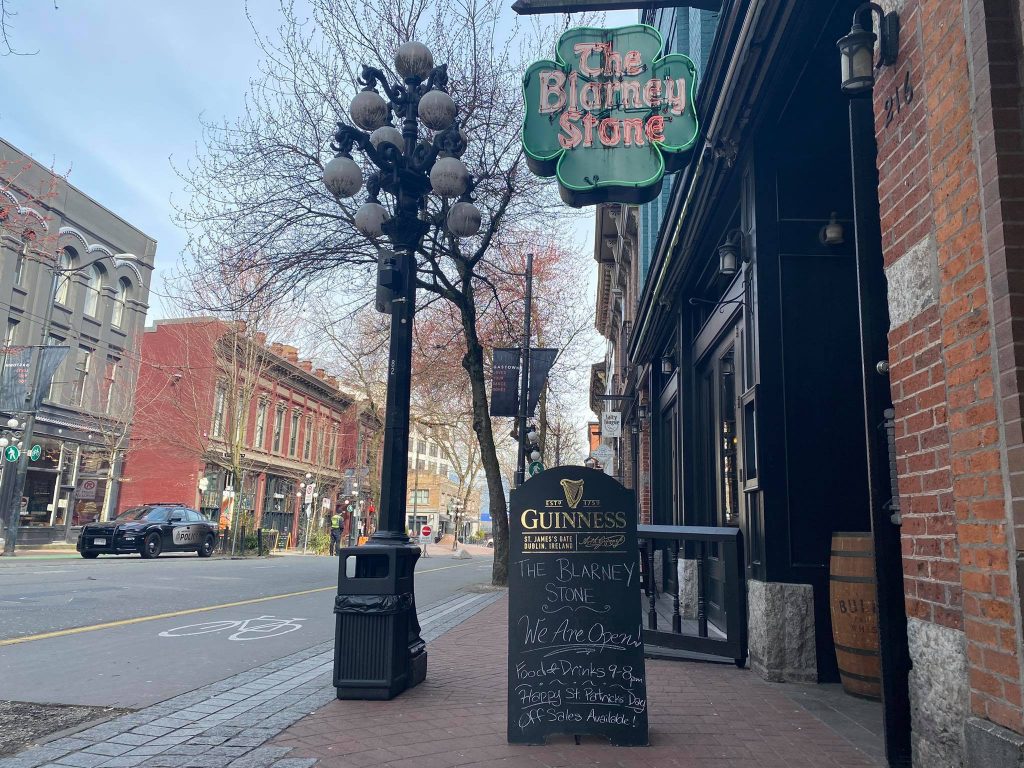 By Karis Chitty
VANCOUVER – Canadians are looking at subdued St. Patrick's Day festivities once again this year, on a day that is normally one of the busiest of the year for local bars. In British Columbia, the day has become a new anniversary: it's been exactly one year since bars and restaurants had to close temporarily due to COVID-19. 
"I'm just thankful that we're here and we're able to have our jobs back," said Martin Cruz Marshall, who works at Vancouver's Cambie Bar. "I think about last year as a very sad time when I didn't know what was going to happen. In the end, we're here today talking at the bar and just having a beer. We've just got to appreciate the moment."
Staff at these venues remember that order well. The Blarney Stone, Vancouver's most notorious Irish pub, normally holds a full festival on St. Patrick's Day with live entertainment all day. But last year, with tickets sold out and festivities ready to commence, staffers were notified on March 16 that they couldn't even open their doors the next day.
This year, the doors are wide open. At 11:30 a.m., just half an hour after opening, there was already a small, lively green-clad crowd seated around the bar. But staff at the Blarney Stone stressed there were no special festivities planned. Technically, we're just open for the day," said the bartender.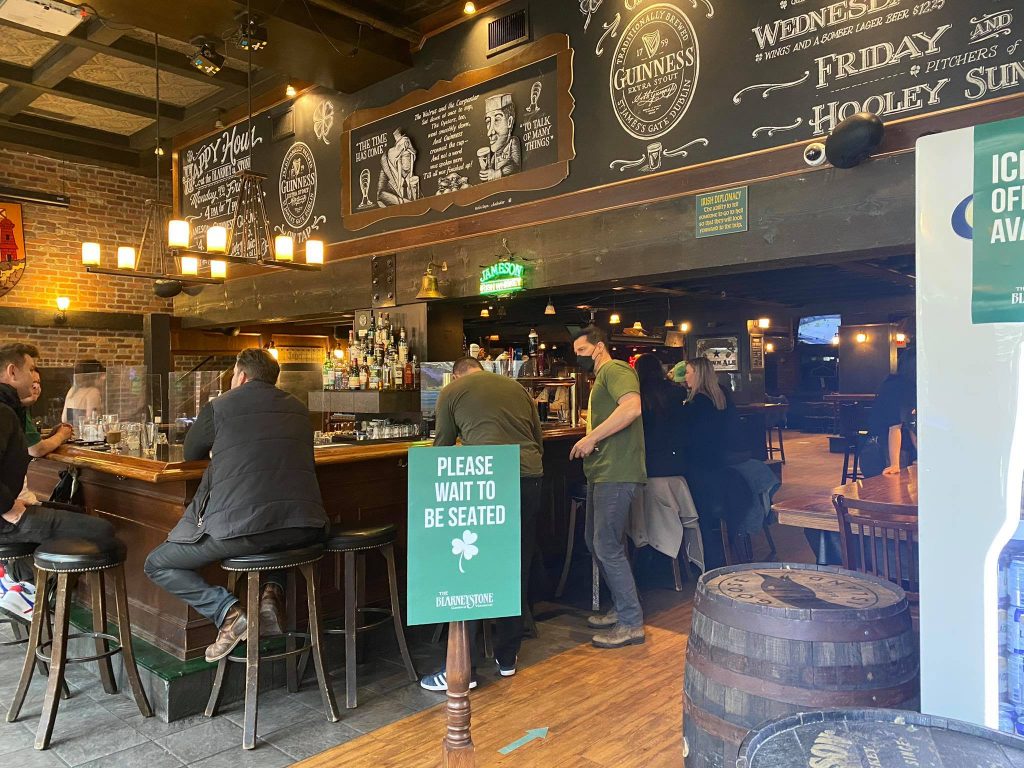 Staff at the Cambie Bar, another lively Vancouver institution, told a similar story. Martin Cruz Marshall, who has worked at the pub for over four years, said that in Patty's Days past they had a full staff on by midday to handle the crowds. This year, at noon the room was only a quarter full.
But staff at both bars still seemed to be in good spirits.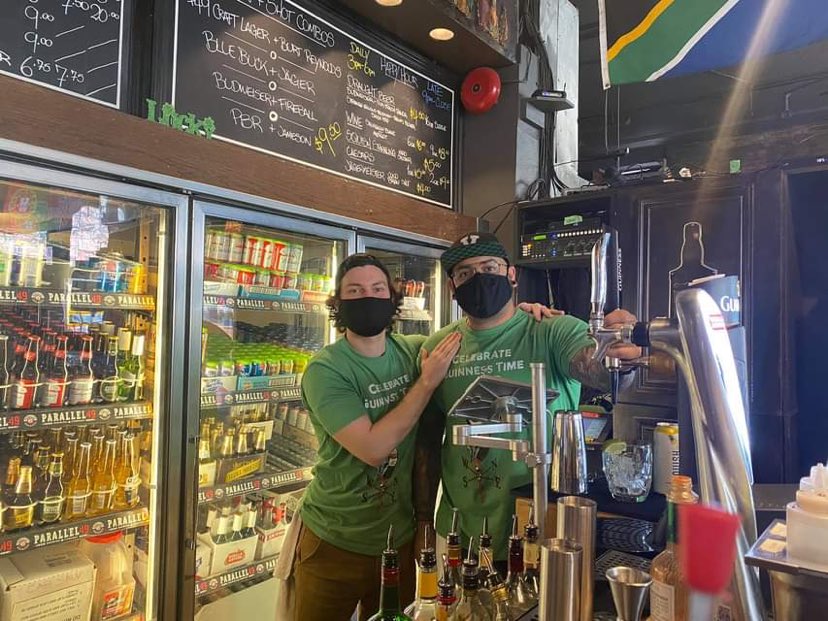 Marshall says this holiday normally marks an upturn in business after the slower winter months. At the Cambie, the patio is bright and sunny, with fresh flowers blooming in the planter boxes.
"From now on, the weather's going to get better and sales are supposed to go up," he said. "No matter what, it can't be worse than last year."
In British Columbia, alcohol sales are prohibited after 8 p.m. tonight, similar to the rules for New Year's Eve. Dr. Bonnie Henry said these rules are an effort to control partying and keep these holidays from becoming super-spreader events.
While Atlantic Canada and British Columbia have ramped up restrictions for the holiday, provinces like Manitoba and Ontario are sticking to existing regulations. Though the specific restrictions on social gatherings and alcohol sales differ between regions, across the country health officials are urging people to enjoy the holiday in a safe and responsible way.