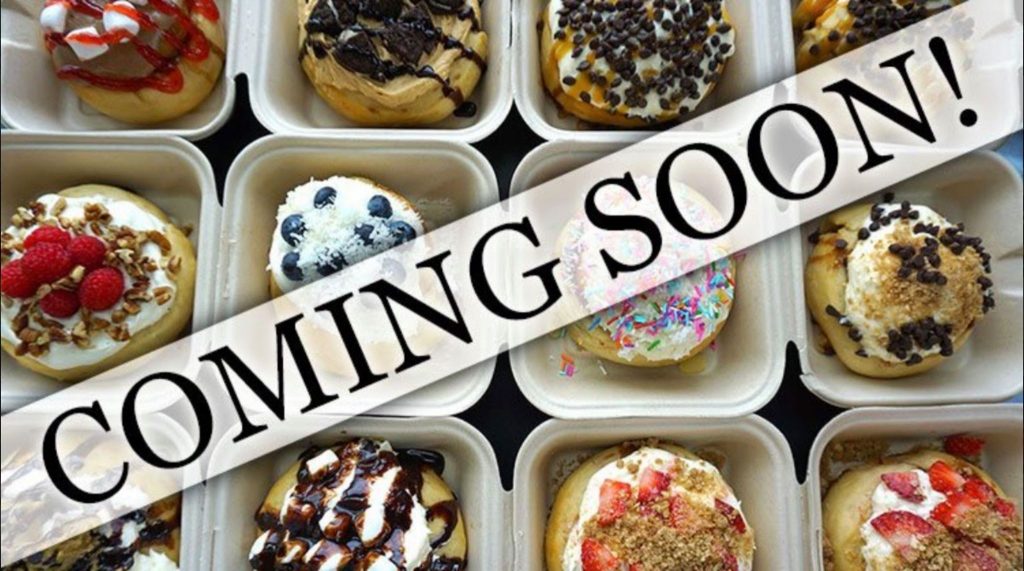 (Source: Cinnaholic)
By Hélène Bigras-Dutrisac
Great news for Londoners with a sweet tooth: a new vegan dessert shop is coming your way!
Barsha Bhola, owner of the London Cinnaholic franchise, said the COVID-19 pandemic forced her to delay opening for months.
But after months of waiting, the gourmet cinnamon roll bakery of her dreams is finally becoming a reality starting March 26th at 11 a.m.
"We're very thankful for everyone who has worked with us along the way," she said. "We faced a lot of challenges that we never expected, but the landlords have been great."
Cinnaholic was founded by Shannon and Florian Radke, and the first Cinnaholic bakery opened in Berkley, Calif. in 2010.  According to VegNews, there are 70 new locations in the works in Canada alone. 
According to Bhola, the London location will be the third Cinnaholic franchise to open in Ontario.
Bhola described Cinnaholic as a "vegan gourmet cinnamon roll bakery," but says they'll be selling lots of other baked goods and seasonal treats.
In addition to their signature cinnamon rolls, their current menu includes cookie dough, brownies and peanut butter cups.
"It's important to provide options to the vegan community and the community as a whole," Bhola said. "It's good whether you're vegan or not."
Cinnaholic London is located at 114 Dundas Street. See their website for more information: https://www.cinnaholicdundaslondon.ca/