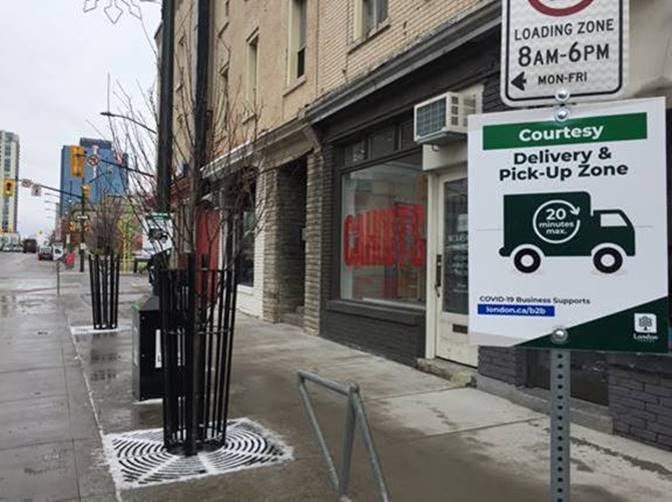 By Colm Cobb
The City of London, Ont. announced today in a media release the creation of six new "park and pick-up zones" intended to limit the number of tickets issued by city by-law officers to food delivery couriers.
The new zones will include more than a dozen temporary parking spaces meant to be used by drivers who are picking up food deliveries from downtown restaurants.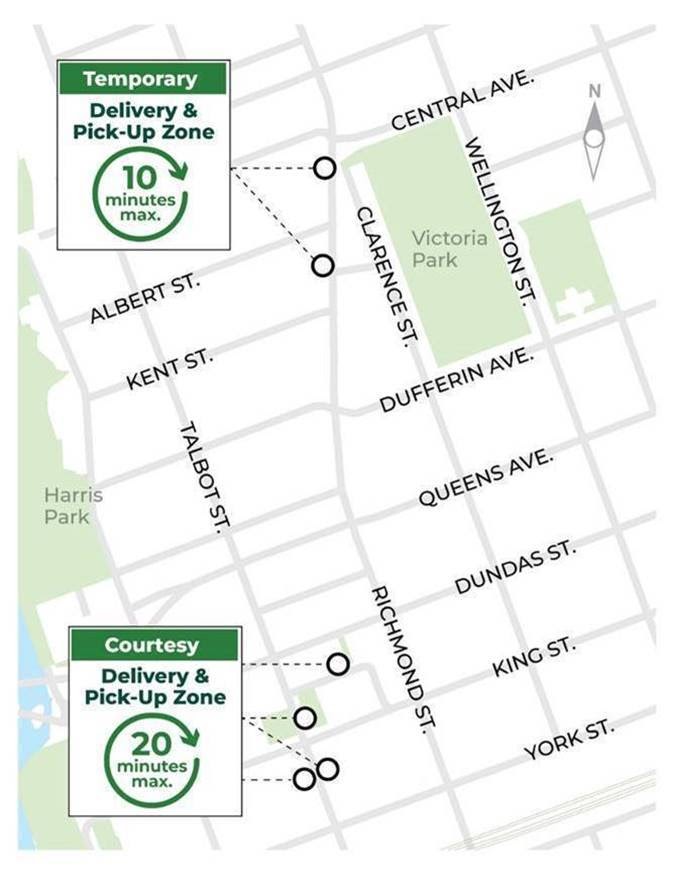 The issue of ticketing food delivery drivers has come to a head in recent months as dozens of tickets have been issued in multiple instances by by-law officials.
On the evening of Mar. 8, 2021, city by-law officers issued seven tickets in under 45 minutes to Uber Eats drivers picking up food at the downtown restaurant Soul Kitchen.
Izaac Whitehead, Manager of Soul Kitchen called the action "aggressive ticketing" in a statement made to the London Free Press.
Whitehead said he spoke to the by-law officers as they were issuing the tickets to delivery drivers, some of whom were still sitting in their cars as the tickets were being issued, to explain the situation.
Uber Eats allows delivery drivers to refuse a pick-up order, causing problems for restaurants like Soul Kitchen who rely on the service for their business. "If drivers [stopped] coming, we would close," said Whitehead, in a statement to the London Free Press.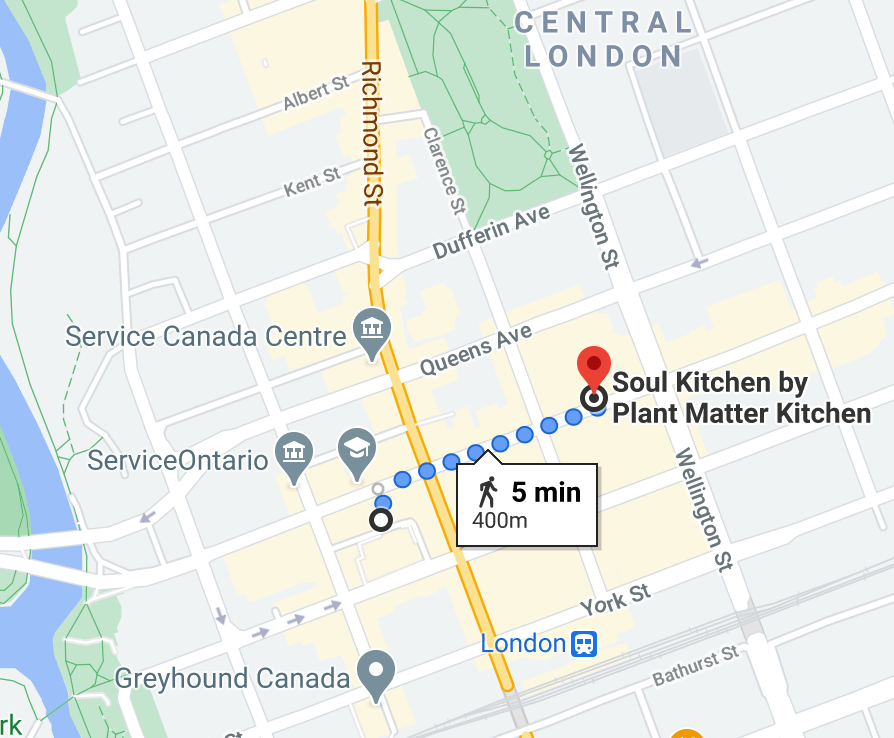 Soul Kitchen restaurant was unavailable for comment on how the new "park and pick-up" zones will help the business continue to operate during COVID-19, but the restaurant now only lists SkipTheDishes as a delivery option.
Jim Yanchula, Manager of Downtown Projects and Business Relations with the City of London said the decision to install these sites was not related to the tickets issued at Soul Kitchen, but was planned long before.
"We're working as fast as we can," said Yanchula. "We have to be careful that there is a location where we can safely put a vehicle to the side of the road without it intervening with traffic."
For Soul Kitchen, the issue of pick-up orders cannot be solved as easily, explains Yanchula.
"Dundas St. is a special circumstance because there is no curb there," said Yanchula. "We can't allow a car to be parked in a place where it could interfere with sidewalk accessibility."
The "park and pick-up" zones are meant to be an ongoing development by the city to help downtown businesses continue to operate during the pandemic.
Solutions to the parking issues relating to Soul Kitchen and other Dundas St. businesses are in the works, Yanchula explained. The city is currently considering potential sites for more "park and pick-up" zones in other areas of downtown.
Uber Eats Canada was unavailable for comment regarding food delivery and pick-up orders at Soul Kitchen.