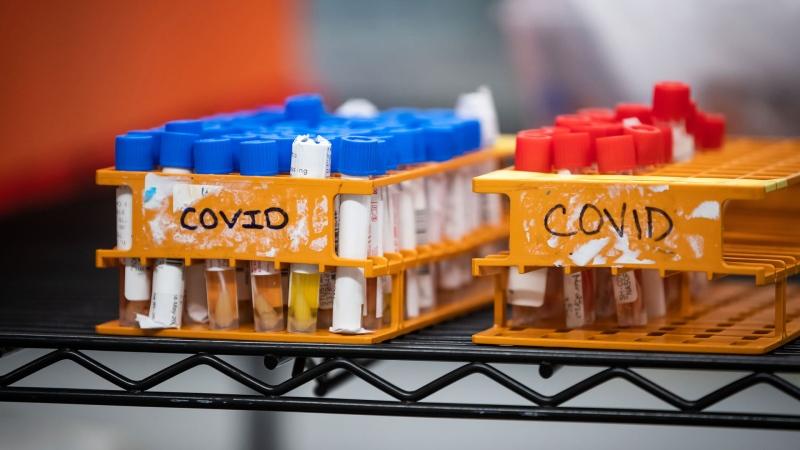 By Kelly Wang —
The Middlesex-London Health Unit (MLHU) reported 22 new coronavirus cases on Tuesday, along with 16 recoveries.
This brings the region's total COVID-19 case count to 6,458 of which 6,113 cases have recovered.
At least 160 cases remain active in London and Middlesex.
The death toll has stayed at 185 since March 8.
Outbreaks:
No new outbreaks were declared on Tuesday, but one outbreak has resolved.
The outbreak at Meadow Park Care Centre has been declared over. It has been active since March 5 and impacted the facility's Pink Unit. MLHU did not disclose how many cases were involved.
Seven outbreaks remain active:
• Dearness Home (2E/2W) – March 12
• University Hospital (U4-Medicine 1/4IP General Medicine) – March 12
• Glendale Crossing (Brighton) – March 11
• Fox Hollow Retirement Residence (2nd, 3rd, 4th floors) – March 6
• Strathmere Lodge (Bear Creek, Sydenham) – March 4
• Richmond Woods (facility) – Feb. 28
• Chartwell Royalcliffe Retirement Residence (facility) – Feb. 24
A community outbreak involving a number of post-secondary students increased from 22 to 45 cases as of Monday.
Schools:
The health unit has declared an outbreak at Wilberforce Public School in London.
The other outbreak at Bonaventure Meadows Public School remains active as of Tuesday.
MLHU does not disclose how many cases are involved.
An outbreak also remains active at Essex Hall, a student residence at Western University.
Across Ontario:
The province recorded 1,074 new COVID-19 cases on Tuesday. Ontario's case total has increased to 320,448.
The death toll has risen to 7,173 after 11 more deaths were reported.
Meanwhile, 1,085 people have recovered from the virus in the past 24 hours. There are now a total of 300,769 recoveries, which is 94 per cent of known cases.
The province's seven-day case average is 1,334.
The government said 28,526 tests were processed on Monday.
Ontario's test positivity rate stood at 4.5 per cent on Tuesday.