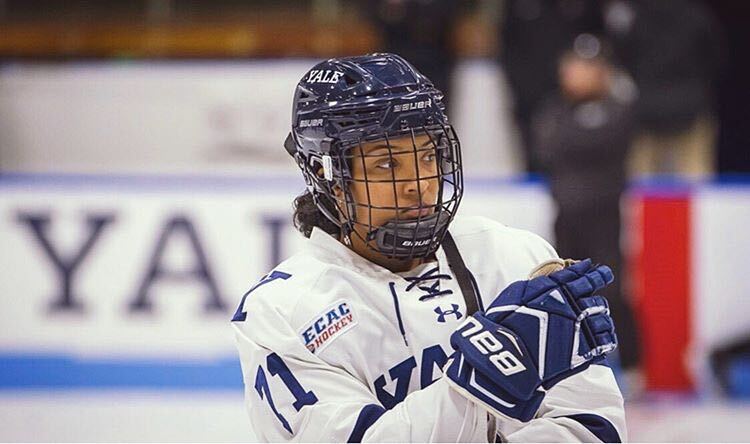 By Adriana Vicic — Progressive news came out of the professional hockey world last week, when a group of former and current Black NHL players announced the Hockey Diversity Alliance (HDA) with a goal of eradicating racism and intolerance in the sport.
But what seemed to be a step forward in empowering diverse voices in a sport that has a reputation for being predominantly white came with the silencing of others.
The initiative, led by San Jose Sharks forward Evander Kane and former NHL player Akim Aliu, lacked voices of Black female hockey players. And the players spared no time in making it clear that they noticed.
Less than an hour after Kane announced the Alliance on Twitter, Saroya Tinker of the National Women's Hockey League (NWHL) called out the absence of gender diversity.
"Y'all tryna let ya girl hop on board with this initiative?!" wrote the former team Canada player, who was this year's fourth overall pick to the NWHL. Her tweet received nearly 800 favourites and 64 retweets last week.
"The tweet wasn't meant to be aggressive," said Tinker in an interview. "I just thought it was cool and wanted to ask if I could join."
Tinker has been recognized as an advocate for change in the sport. A May 30, 2020 Twitter post describing her experience with racism in hockey spurred 624 retweets and thousands of favourites.
She was also involved in her school's diversity and inclusion training to help create better spaces for the Yale University's athletic teams, which included asking for feedback about how players of colour and Black athletes feel at the school.
"I think I've just wanted to play an active part in the community, which is why I reach out and use my platform," she said.
Two hours after her public response about the HDA, Kane reached out to Tinker and arranged a phone call.
"He said that they would love to have me on board, and just wanted to know my areas of interest and what I specialized in based on my degree and what not, so they can find a place for me to help out and incorporate my voice in the Alliance," said the 22-year-old, who has a bachelor's degree in History of Science, Medicine and Public Health.
Kane told Tinker that his colleagues were also reaching out to other highly-skilled Black female players to get involved in the initiative, she said.
The Western Journalism Studio tried to reach Kane for this story, but he did not respond before publication.
Former National Collegiate Athletic Association (NCAA) player, Mikyla Grant-Mentis, said Tinker, as well as Team Canada's Sarah Nurse, should have had an original invite to the HDA.
"They didn't realize that they could get more if they had women on the board as well," said Grant-Mentis, who is set to play for the Toronto Six of the NWHL.
With the groundswell of support for the Black Lives Matter movement and the media spotlight on systemic racism in all institutions after the May 25, 2020 killing of George Floyd in Minneapolis last month, Grant-Metis said she thinks it was just an oversight.
"I think it was just (the organizers) trying to get something out as quickly as possible to show that they're trying to change the game and how people think about it," she said.
The 21-year-old spent the last four years playing Division 1 hockey at Merrimack College in Massachusetts, captaining her team for the latter half of her senior season.
Though she said she didn't experience any racism during her NCAA career, Grant-Mentis recalled an incident that happened years back.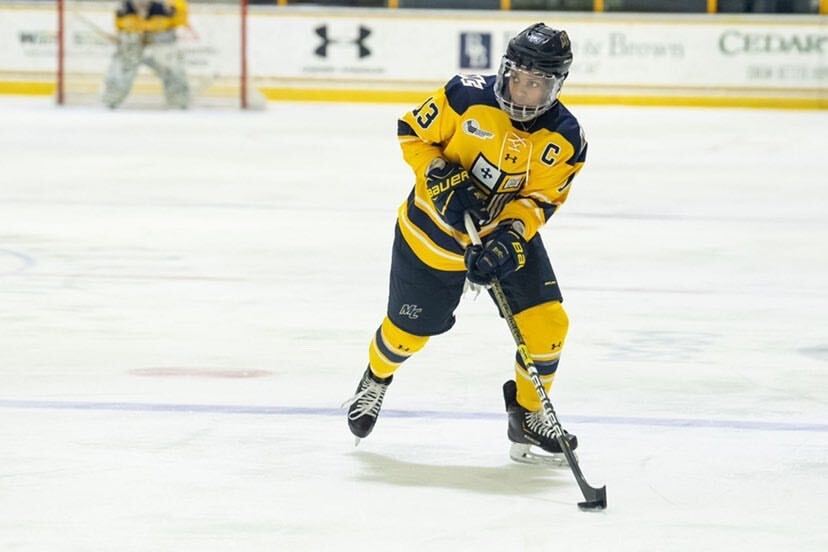 "I was young and I wasn't really experienced. . . And at that point my parents didn't really say anything about it, but then it started happening more to my brothers. They were getting it very bad when they were playing."
With the regular racism that Grant-Mentis's twin and older brother were facing, she realized that she had also experienced racist comments, she said.
"It was a scrum around the net, and when the whistle was blown, a girl said, 'go back to playing basketball,' or something like that. And my response to her was 'I don't play basketball, I play hockey.' I didn't really get it at the time."
Grant-Mentis said that it's still hard for her to understand why people bring race into a sport that is meant to bring people together for enjoyment. She expects that the HDA will help combat this.
"I just hope people will understand our point of view," she said. "We are playing a sport that's a mainly white sport, and we want to play it. I would rather people criticize my skills on the ice than the colour of my skin."