By Vicky Qiao —
Western University students are calling on the school to introduce a mandatory anti-racism or anti-oppression course that students would be required to take to graduate.
As of Tuesday morning, the online petition "Make Anti-Oppression Course Mandatory for Graduation" has received over 5,800 signatures on change.org in just four days. The goal is to reach 7,500 signatures.
This petition is part of a widespread call to action by activists in solidarity with the Black Lives Matter movement after George Floyd, a Black man was killed by a white Minneapolis police officer on May 25, 2020.
Since Floyd's death, protests and rallies against anti-Black racism — many organized by Black Lives Matter — have drawn thousands of people from across North America and around the world. And advocates have been demanding actions from institutions to address and eliminate systemic racism in Canada.
As an institution, Western has expressed solidarity with the Black community on social media. The petition, started by Western graduate Julia Cherry, urges the London, Ont university to commit to real change through its curriculum.
"We're asking the administration to back their words. Use your platform to create a better future and educate ALL Western students on racism and oppression," Cherry wrote on the petition site. 
The petition for Western is one of several that have surfaced in recent days demanding universities introduce anti-oppression courses. Similar campaigns are calling for the same at Queen's University, McMaster University and University of Toronto.
Western's Black Student Association (BSA) has been sharing informative materials via social media in support of the Black Lives Matter movement.
Reached by Western Journalism, Cherry said she was reaching out to BSA in effort to align with the association about the petition. We were not able to reach a representative of the Black Students Association before publishing.
Institutions need to rethink their education curriculum and course delivery to address the fundamental issues in our society, said Dr. George JS Dei, a professor at University of Toronto's Social Justice Department.
He has been teaching courses in anti-racism education, race and ethnicity, indigenous knowledge and anti-colonial thought.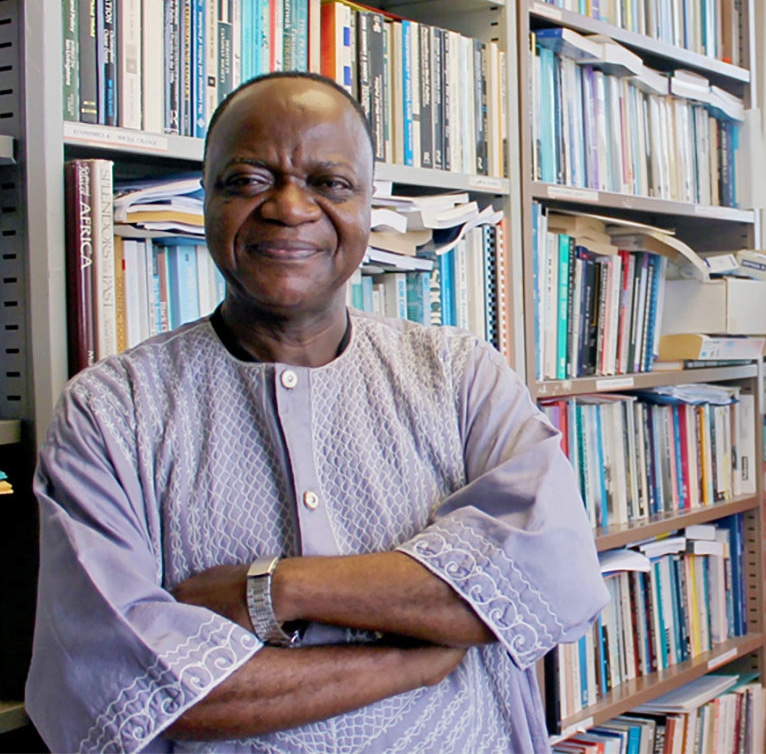 "How can you explain what is happening in our communities today when these issues are at the front and centre?" Dei said.
"I think it's just about making sure that we're also responsible for the issues that affect our communities, that we listen to watch their concerns that we are also prepared to rethink what we do."
Leroy Hibbert, a leader in London's Black community who delivered a powerful speech at London's Black Lives Matter protest on Saturday, said aside from a change in curriculum, having more representation of Black educators in institutions would play an important role in anti-racism education.
"Having an authentic voice to the concerns in our communities right now, and understand that black and brown people have similar but also very different experiences as well," Leroy said.
A predominantly white university city (with less than 20 per cent of residents identifying as visible minorities based on 2016 Census data), London has been the site of high-profile acts of racism in recent years.
Recently, an article written by Western alumna and award-winning journalist Eternity Martis resurfaced on the internet and has been widely shared on social media platforms.
Published in Vice in 2015, the article "London, Ontario Was a Racist Asshole to Me," describes many racist encounters Martis experienced while living in London and as a Western University student.
"In four years, I went from never thinking about race to seeing it everywhere. I've morphed from MLK into Malcolm X. I'm skeptical of white people," she wrote in the piece. "The world is no longer full of rainbows and unicorns as it once was, but now full of dead black kids and Klan hats."
Last year, the university made headlines on local news after an English professor used the N-word in class while discussing the topic of house slaves—in front of four black students.
"The issue is not just with the police force; it's with the institutions," Dei said, "I think the academy can take the leadership on these issues and not to think all this is just about the police or about the criminal justice system."
The petition also encourages students to contact President Alan Shepard and Vice-President (Academic) Andrew Hrymak to bring the issue to attention. The university administration is yet to respond to the initiative. More to come.