By Monika Sidhu—
Walking through Mississauga's Kariya Park offers an escape to nature for those who live in the neighbourhood—some greenery, a quaint pond and a moment away from the urban cluster. And if you continue your walk, you might catch a glimpse of Anu Radha Verma's recent nature-infused art project Growing Care.
Presented with a sign that reads "can you grow care?", the project leaves a collection of seed-balls, a variety of plant seeds, for people to take away and plant elsewhere. Each seed-ball also comes with a care note, fostering a sense of care and connection.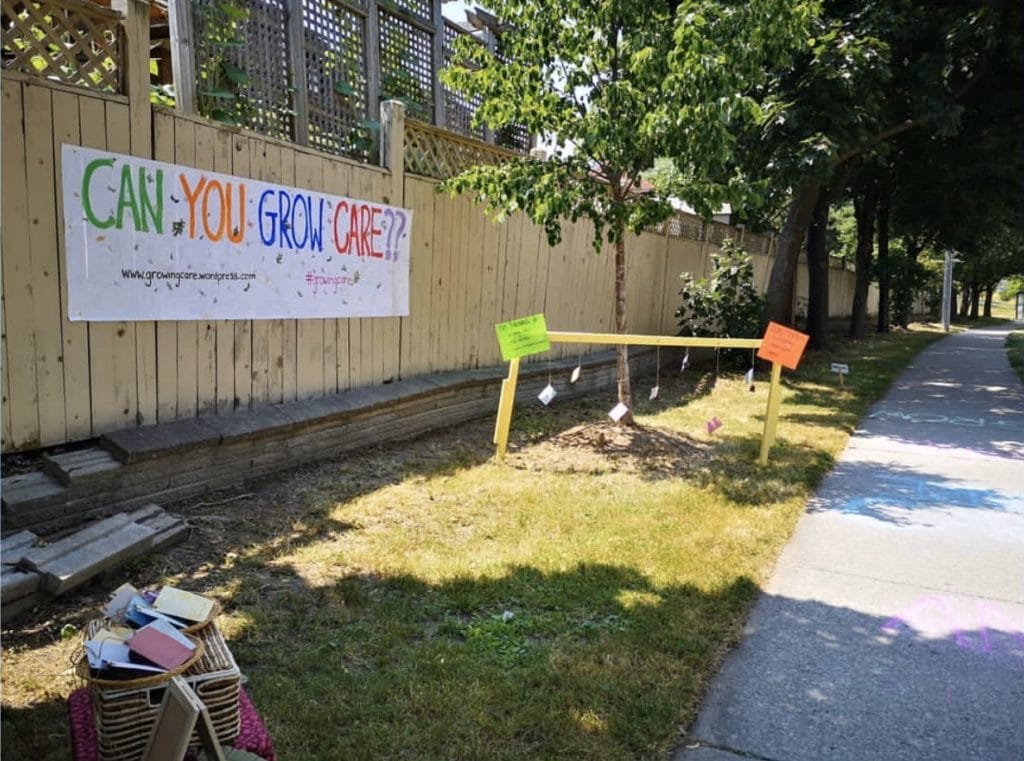 "What I wanted to do was think about our relationships of care to one another, especially in places where thousands of people live but aren't connected to each other because they live in boxes inside a giant rectangle of a condo and because of the pandemic, people really aren't getting the chance to connect with each other like they would," said Verma.
Made of topsoil, manure, clay and a mix of over 10 plant seeds, the seed-balls part of Growing Care is a way for community members to get in touch with the environment. Those who choose to take a seed-ball are encouraged to wet the ball and plant in their own backyard or in a park.
'The interesting thing about giving people a gift of a seed-ball, giving them a little bit of information is—I really don't know what's going to happen later," Verma said.
For nearly 10 years, Verma has been working primarily as a curator. Growing Care stands as her first independent art piece and she said she likes the idea of her art displayed in a public, communal space rather than on a gallery wall.
"Even when I've curated contemporary visual art, the artists I work with are people who are interested in a dialogue or a conversation," she said.
"I think that opens up the possibility of art for multiple communities who otherwise feel alienated from the traditional gallery."
The project was born out of a callout by the STEPS Initiative, an organization "whose work sits at the intersection of arts and culture, community engagement and city-building," said engagement coordinator Wandy Cheng.
STEPS has been doing callouts for a series known as HomeBase, which worked to "use materials and objects community members have in and around their homes, incorporating DIY and upcycling approaches to connect individuals, neighbourhoods and communities through public art during a time of physical distancing," said Cheng.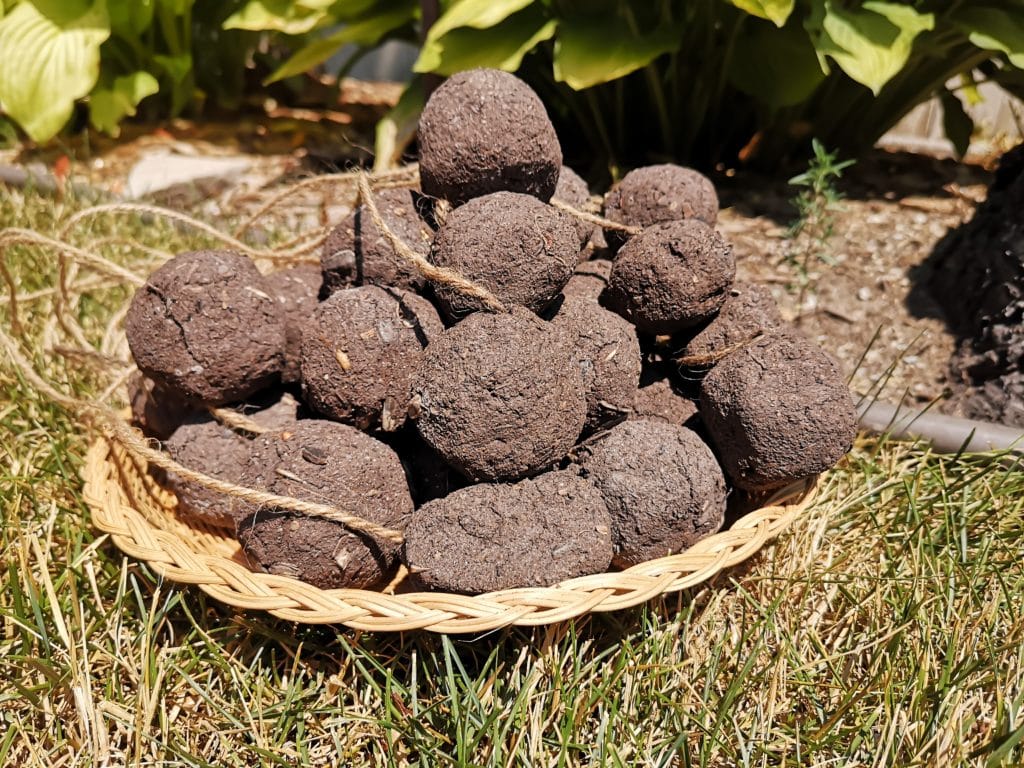 And Verma's project perfectly embodies this objective— an interactive installation that encourages people passing by to engage with something outside of their comfort zone.
"I wanted to kind of model a way for people to disrupt what happens in the suburbs, which is people just go [from] A to B and not stopping, not reflecting and the only way to do that is to get people to stop in their tracks," said Verma.
From pursuing an undergraduate degree in environmental studies to doing climate change work in India, Verma has been involved with environmental work for quite some time. But she said she is still learning how to navigate through the world of gardening.
"I struggle with growing things, I've struggled with my relationship to the natural world for a few years now," Verma said.
Verma took that struggle and decided to confront it head on with a project that speaks to the lack of environmental connection in suburban neighbourhoods, starting from her community in Mississauga.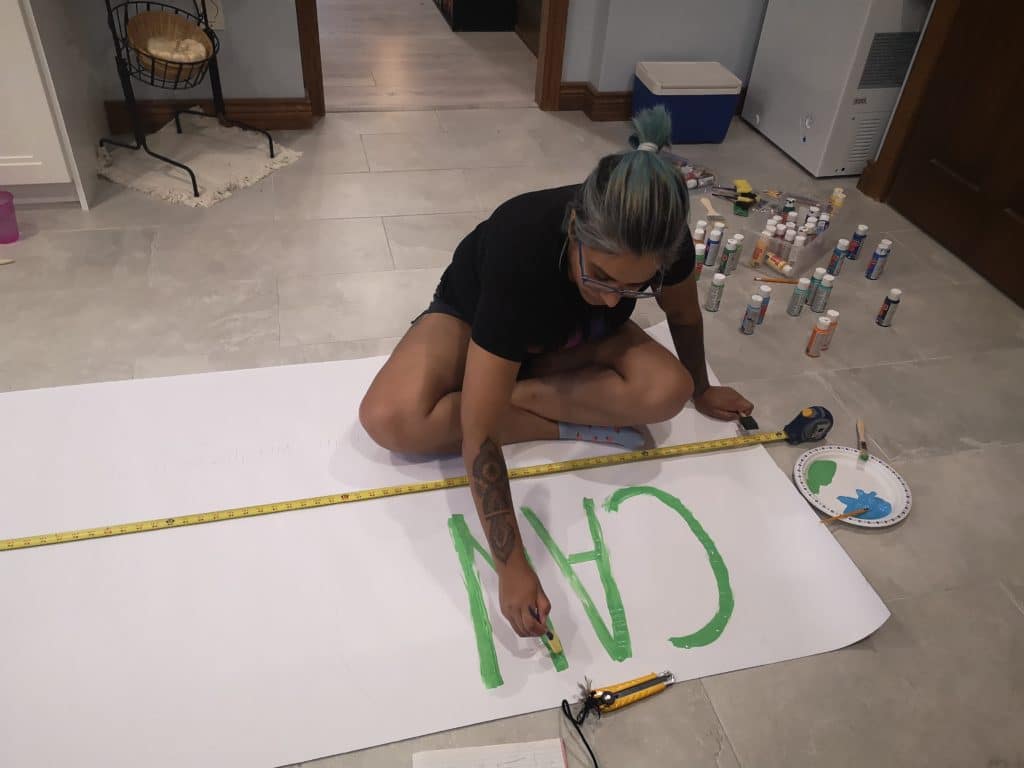 "In suburban settings, in particular, it's really hard for young people, newcomers and refugees and marginalized people as a whole to feel connected to green spaces where they don't exist," she said.
"I think the project is like a hopefulness but also a frustration with the ways in which decision makers kind of perpetuate their powered idea of who deserves access to what."
Verma said there is a lack of parks and green-spaces in her own neighbourhood. "There's thousands and thousands and thousands of people who live here but the city won't build another park. They'll approve 20 more condos but they won't approve a park," she said.
Verma hopes this project raises awareness on access to green spaces and interaction with nature. It has also been something many residents have been using as an activity to do with their children.
Harris Qureshi stopped by the site of Growing Care because he has always been intrigued by Verma's work in the community and as an arts facilitator, where she uses art-based techniques to facilitate workshops on social change.
"There's always a lot of intention to what she does," said Qureshi. He said he enjoys the participation aspect of Verma's project.
"[W]hat does it mean to take seeds and then send it out into the universe and watch it grow? I guess there's something cathartic about doing that," said Qureshi.
"It's nice to be able to take something tangible and you actually nurture it and see if something happens."
The reception so far has been mostly positive, Verma said, but she did wake up one morning to a broken frame on her piece.
"It was pretty sad for the first little bit then I realized there're lots of ways that people experience negative emotions, and very rarely do people have an outlet," she said.
"They needed somewhere to put that energy and they put it here. I can rebuild, no problem."
Verma said she plans on continuing the project for a few more weeks and to keep distributing notes of care. For those who frequent Kariya Park, these will bring some more smiles to their faces.