By Monika Sidhu —
It's been nearly eight months since Peel Police shot Jamal Francique while he was inside his car on the west side of Mississauga. Six weeks since a public vigil was held at the city's celebration square. And still, friends and family say they have no answers from investigators on the circumstances surrounding his death.
Francique's friends, family and supporters will gather for the second time on Monday afternoon. They will carry their signs demanding we say his name and bring justice to his cause.
Francique, a 28-year-old Black father of two, died in hospital on January 9, two days after he was shot. The shooting happened near the intersection of Winston Churchill Blvd. and Eglinton Ave. and sparked an investigation by Ontario's police watchdog, the Special Investigations Unit (SIU).
The lack of information from the agency—which investigates any deaths or injuries involving police in Ontario—is unreasonable, said one longtime police critic. He calls the SIU a "secretive organization" that is not meeting its obligation.
"Eight months is not reasonable. I believe SIU has an obligation of actually telling people where they are with the investigation," said John Sewell, co-ordinator of the Toronto Police Accountability Coalition, which encourages discussions around police policy issues and holding police accountable.
Since Francique was shot that Tuesday night in January, protests and rallies sparked by the death of George Floyd have drawn thousands across the world to join the Black Lives Matter movement and call for an end to systemic anti-Black racism in institutions such as police departments.
The movement has helped draw attention to police-involved deaths of Black men like Francique and helped bolster support for families like his who push for information from tight-lipped police organizations. 
Francique's lifelong friend Trisha Arocena joined with three others, Josh, Thaila and another organizer to create the group @Justice4JamalTO. In the first few months after Francique's death, they did not talk publicly about the case because they wanted to offer his family time to grieve privately, she said.
"But now, especially with the uproar that's taking place everywhere else, we decided that now is a good time to really speak out and really push justice for Jamal."
Arocena said she hopes the efforts of @Justice4JamalTO will help the push for more answers surrounding his death.
"It turned into a movement that could actually help push this case forward and actually get what we were trying to do, which was to get the SIU to tell us what's happening," she said.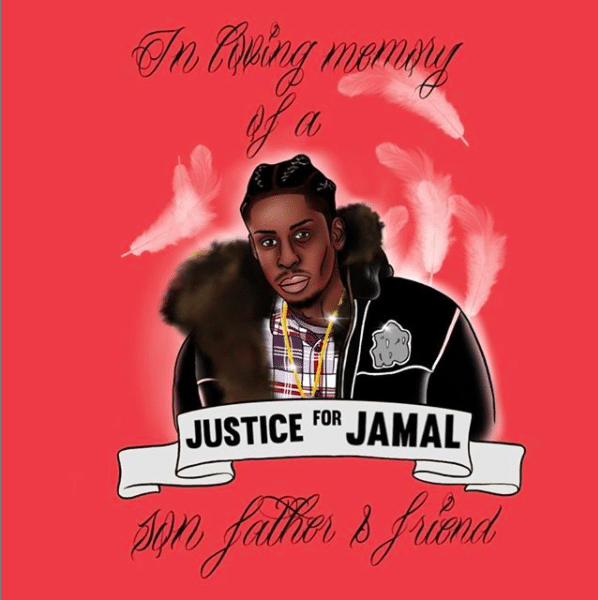 So far, the SIU has not released any more details. No more updates. No more media releases. No more anything.
Typically, once the SIU takes over an investigation, police services do not speak publicly about the case. Peel Police did not respond to our request for an interview, and they have not spoken about the case since January. The night of the shooting, they gave a statement to reporters alleging they had been watching Francique's car for drug activity and that an officer fired his gun when the car drove towards police.
These allegations were not mentioned in any SIU statements about the case.
Francique's death is one of the 151 open cases under investigation by the SIU. But like everyone on that list, he is so much more than a number. Francique's friends want people to know more about him than what was alleged in the police statement.
"We were childhood friends—we go way back. He was one of the very first friends that I made in the country," said Arocena, who met Francique when she immigrated to Canada from the Philippines at 9 years old.
"When we were younger, I didn't have very many friends . . .You're new, and you don't really know how to talk to people, out of fear of sounding stupid," she said. "He was one of the few people that actually took a liking to me."
Throughout their 20-year friendship, Francique was the one person who was always there, said Arocena. No matter what.
"For him it didn't matter what you looked like, what you sound like. That stuff didn't matter to him."
And Francique made an impact on those around him. People at his funeral spoke about how Francique would do anything for a friend in need. He was a devoted son who adored cooking for his mother. He was the type of grandson who would always check up on what any of his grandparents needed, even if it was simply a coffee. He was a loving father to his two children. He was a musician known as Rubbabandcity, or City for short, who motivated his friends to pursue their passions. He enjoyed fixing things up and loved working on his own cars.
About 300 people turned out to Mississauga's celebration square June 13 for the vigil to honour Jamal Francique. A member of Black Lives Matter Toronto who was an old friend of Francique helped organize the event. The vigil included speeches from Mississauga rapper John River as well as advocate Desmond Cole and tributes from several of Francique's loved ones.
Some people wore shirts adorned with words attributed to Francique at his funeral: "It's about time to motivate everyone that is around me to be at their highest peak. Life's too short. Gotta make the best of it."
Attendees were invited to lay flowers beside Francique's picture and signs that read "STOP THE VIOLENCE," "SAY HIS NAME, JAMAL FRANCIQUE" and "BLACK LIVES MATTER."
Arocena credits Francique for the inspiration she needed to stand up for justice in his name.
"He definitely made a big difference in a lot of people's lives; big enough to motivate his friends, family and even the rest of the local community to collectively gather and fight for justice.
*****
At Francique's winter funeral , many remembered him as a man that made a difference in their lives.
"Jamal was our voice when we needed him, now it's time to be his," wrote close friend Jasna, in a statement that was shared with Western Journalism Studio for this article. She said Francique would do what he could to lift up his loved ones.
Some friends also spoke to the artistry and kindness of Francique as Rubbabandcity.
"City also Loved to share his talent, that's the biggest reason why I make music myself," wrote TruRizz, an area musician and friend of Francique. "If it wasn't for City I wouldn't have seen a studio or have the flow I have today. City used to pay for the first 2-3 sessions for me in the beginning."
*****
Arocena is also working to promote Francique's music through the Instagram page @the.dream.lives. She said she wants his kids to be able to experience his legacy.
"That's what I hope his music page would also accomplish, so they can see that he was so talented and also for all of these different things in pursuit of the movement… that's primarily what I would want them to see—which is how supported, how loved and how admired he really is."
Arocena said Francique's children are one way that Francique continues to be a part of the world.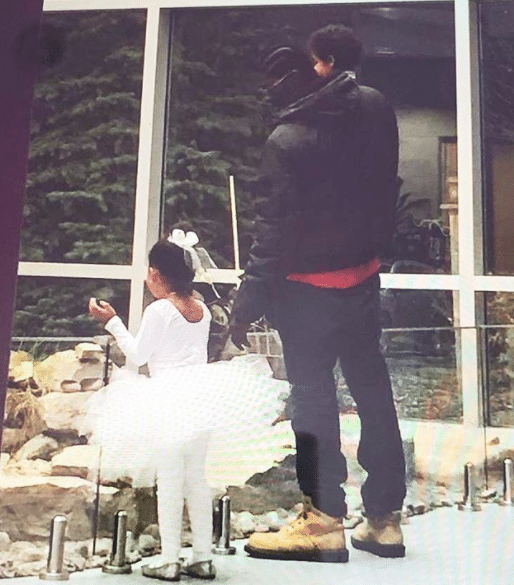 "His daughter was like the girl version of Jamal. And the little one, you could feel Jamal's spirit in his persona. So I thought it was cool that even though he's gone, he still has people here that represent him. And sometimes I think, at least there's a piece of him somewhere here."
****
Since the death of Francique in January, the SIU has added two investigations in Peel alone—the deaths of D'Andre Campbell, 26, and Ejaz Choudry, 62— to their list of "firearm deaths."
Monday's protest is at 1 p.m. in front of the SIU building in Mississauga, alongside @Justice4Ejaz.
******
Police critic Sewell said there is too much secrecy around the SIU investigations.
"There's a lot of other problems with the SIU. First of all, most of the investigators are white men," said the former Toronto mayor. The SIU also has the culture of policing within, and "that culture is racist, as we know," he said.
"The problem with the SIU is they're entirely unpredictable—you don't know what they're doing. They're a relatively secretive organization," said Sewell.
He said the SIU should follow a similar mandate to Ontario's Death Review Committee, which looks at the accidental deaths of small children and how these incidents can be avoided in the future.
But Sewell said families should prepare to be disappointed with the SIU findings, noting their low charge rate. Typically, the agency lays charges against police officers in about three to five per cent of their cases since 2017.

"(Francique's friends and family) will probably be disappointed by whatever the SIU finds, most people are," he said.

******
"Statistically speaking and historically speaking with cases like this, the likelihood of us having the end result that we're hoping for is very unlikely," acknowledged Arocena.
"But I think that as long as we continue to push the way we're pushing, as long as we continue to spread the word and get other people involved, at least we would be able to one, uplift his name and shed light on who he was, actually was as a person rather than how he's being painted to be, and two, let his legacy live out in a positive light," she said.
"Nevertheless, we will continue to push until Jamal and his family get justice."
Meanwhile, she said Francique's family and friends are trying to remain patient.
"Ultimately, we just want to see what they say. We want to know what came out of this." Western Journalism Studio reached out to the SIU by email and phone but did not receive a response.
For Arocena, her memories of Francique remain strong within her heart.
"Friends fight, you quarrel and you lose touch and all of that. It was almost like anytime there was a problem he would just take accountability, even though it might have been me or something," she said.
"He was just the type of person who didn't want to bother losing anybody, so he took it upon himself to be the bigger person. All the time, all the time."