By Vicky Qiao—
When Nicole Haggerty read through the social media posts on @Iveyatthemargins, she wept. Then she started a pledge. 
Launched last week, the Instagram account @iveyatthemargins has shared over 200 stories from past and current students, documenting their experiences with racism, gender-based aggression and other forms of injustice.
"It's not enough," said Haggerty, an alumni and associate professor at Ivey. "Look at the painful stories that we're reading right now. Out of that grief, I started thinking about what I'm going to do."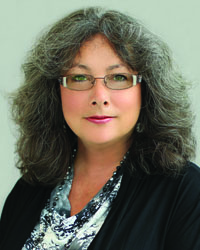 Haggerty drafted the "it starts with me" pledge Saturday and sent it to her colleagues at Ivey. As of Wednesday afternoon, 53 faculty members have signed on. Ivey has over 100 faculty members.
"I am profoundly sorry. Sorry for what I might have – through my actions or inactions – contributed to this environment and to the painful and harmful experiences of Ivey students past and present," she wrote in the pledge.
Having taught at Ivey for over 20 years, Haggerty said she always tried her best to listen and find a solution to help when students came forward to report on incidents.
But knowing how to respond to these episodes is simply not enough, she said.
"Dealing with those issues as best you can when they happen is not the same thing as having a much more open-mind to the idea that this is systemic, that it's happening all the time," said Haggerty. "And that's the question I asked myself, 'so what are you going to do differently?'"
The goal of the pledge is to express humility and a sense of accountability to students "for those experiences whether I perpetuated them or not… that these things are happening on my watch," she said.
The pledge also includes four specific commitments from the Ivey faculty: I will see you, I will hear you, I will speak out and I will take responsibility.
"In some ways it is a start and in others it is a continuation, a continuation at a different frequency," Haggerty said. "The dial is up, the volume is booming… and my goal was to dial up the conversation."
The pledge has inspired other faculty members to speak up. Craig Dunbar, a Finance professor at Ivey, wrote a LinkedIn post after seeing Haggerty's initiative.
"In my subject area of Finance, there were so many posts related to how women are marginalized and told in subtle and sometimes direct ways that the field is and should remain a 'boys club,'" he wrote in the post. "I need to do better. So I'd like to hear from you."
Black Students at Ivey Collective (BSIC) has met with Dean Hodgson with 14 pages recommendations for fighting systemic racism.
"Know that Ivey will change and Ivey must do better, and we all need to continue to be the driving force behind that change," wrote Sakariya Ahmed, a founder of BSIC, in a post on @iveyatthemargins.
Haggerty said she feels hopeful and energized to keep the momentum going. "If it is going to change—it starts with me."
The Western Journalism Studio's Vicky Qiao reported about @iveyatthemargins in a feature piece found here.