By Monika Sidhu—
As someone who has dedicated her career to education in Indigenous communities, Leslee White-Eye says she has hope for change after the Ontario Government announced it would end streaming Grade 9 students into academic or applied level courses.
"It's very difficult in the current system to move up once you're in the stream. You're already behind as a community developing when your people aren't being placed in the university stream right from Grade 9," says White-Eye, a former chief of her community, the Chippewas of the Thames, who was once a teacher and now works with the First Nations with Schools Collective (FNWSC).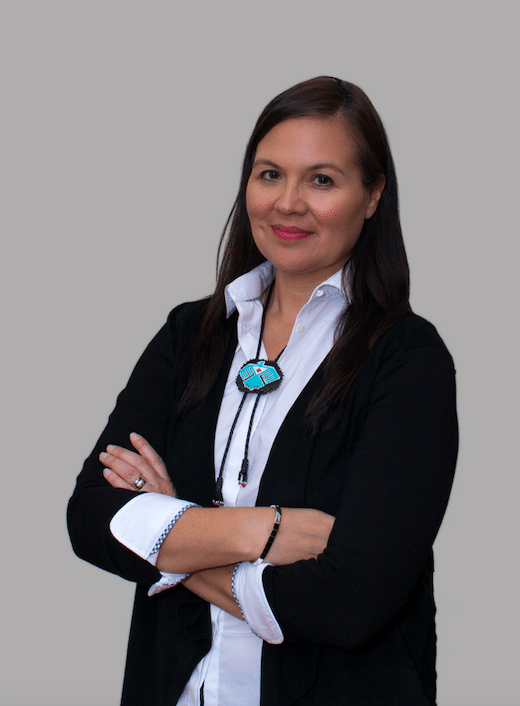 "We've seen that a lot of time our children are often streamed into applied courses," says White-Eye. "There's not very many that are put into university level courses which means right from the get-go you're already deciding the future of a community in terms of who's going to be going to university and who is not."
In an interview with the Toronto Star Education Minister Stephen Lecce said it was time to end the streaming practice because it was "systemic, racist, discriminatory." He noted education statistics that show Black, Indigenous and racialized students are streamed towards applied-level courses at higher rates.
White-Eye says the end of streaming is a positive step for First Nations students who are entering public schools outside their communities for the first time at the high school level.
While most First Nations have elementary schools on the reserve, students must often travel outside the community to attend secondary school in the nearest city.
From taking the school bus to interacting with new students "everything is new to them," says White-Eye.
The transition alone can be difficult, and she says this new plan can be an opportunity to prioritize the social and emotional needs of kids.
"By removing the streaming, what you have is an opportunity for kids that are transitioning from a very different type of schooling to a more conventional formal direct instruction-type of schooling that secondary is built around that is very disciplined. By allowing a one-year transition for them to get used to that type of delivery with a number of teachers rather than one makes sense for our kids," she says.
Her opinion on streaming comes from multiple lenses. While currently holding the role of structural readiness coordinator for FNWSC — an organization dedicated to transforming and nurturing the First Nation education system — White-Eye has worked with Ministry of Education for eight years and as an elementary school teacher.
The streaming process which has been around since 1999, guides students towards either applied and more "hands-on" courses or academic "theory" based classes. Once a student begins going in the direction of applied courses in Grade 9 and Grade 10, it can be difficult to switch into university level courses in their later secondary school years.
Teacher placement is key
"I hope that this government really thinks critically about the placement of teachers in the Grade 9 year," says White-Eye.
She is hoping there will be a strong consideration of veteran, well-seasoned teachers for the Grade 9 courses. "Those that understand the content, you know, have a strong network of support around them because they've built up that over the years and understand the system and now know how kids respond to the curriculum."
White-Eye also suggested creating a cohort for students in Grade 9 to take the time to get to know those they will be around.
"Right now the streaming system—it's hit or miss. You don't know what class you're gonna get, the course you're gonna get, what teacher you're going to get and you don't know if you'll see who you just met in the first semester Grade 9 is anyone in the second semester," says White-Eye. From there on, she says that anxiety is reapplied all over again.
Building a strong teacher-student relationship is also something that is necessary to helping students thrive.
Teachers in alternative schools can also sometimes help get students back on track and into the mainstream schools, said Al Day, executive director of the N'amerind Friendship Centre in London which offers services and programs that promote well-being for members of the Indigenous community.
The centre also provides space for an alternative school in partnership with the Thames Valley District School Board.
Day says the alternative school that is within the N'amerind Friendship Centre does not worry about streaming as their focus is each individual student and determining "the best fit for them to be successful."
"[The teachers] try to encourage the student to realize their potential," says Day.
Still, he agrees, the policy change is a move in the right direction.
In the past, White-Eye notes that there has been what she calls "exploratory conversation" about keeping Indigenous students home and not sending them to provincial-run secondary schools. While she says supporting the infrastructure and the funding behind this decision is an "uphill battle", it could be an option if the government doesn't adequately approach the secondary school system during this change.
"Maybe if it's changed in a good way then maybe that discussion won't happen again,"
Indigenous consultation urged
White-Eye says this could be an opportunity for the systems in place to reflect on what children need and that Indigenous communities should be consulted on how to move forward.
She hopes elimination of streaming will bring with it new perspectives towards the Indigenous community.
"The thinking that's brought to the table when deciding their futures is deficit thinking; the blame lies in the families to prepare them properly, supporting them properly. The blame lies in the fact that they live in poverty or they lack the technological tools needed to succeed. The blame is always left in the community,"
Quality systems should have the ability to lift children up, she says.
"I want our kids to be treated like they are rich in themselves,"