By Vicky Qiao —
To prepare for a potential second-wave of COVID-19, Ottawa is committed to diversifying supply chains and increasing domestic production, said Public Services and Procurement Minister Anita Anand.
The federal government has ordered 13.5 million non-medical masks with a focus on supporting Indigenous-led businesses, she said at Tuesday's COVID-19 briefing.
Western Journalism Studio reached out to the Minister's office for a list of Indigenous-owned businesses the government is working with. We will update the story when we receive a response.
One Indigenous-owned business selling face masks is PACHA Indigenous Art Collection. The family-run business based in Toronto has been selling The Uma Masks (uma is "face" in Kichwa) produced by Indigenous designers.
"It is not the first time Indigenous communities are faced with these kinds of hardships," PACHA's website wrote. "This mask brings to mind more than 500 years of resistance and fight for our families and livelihoods."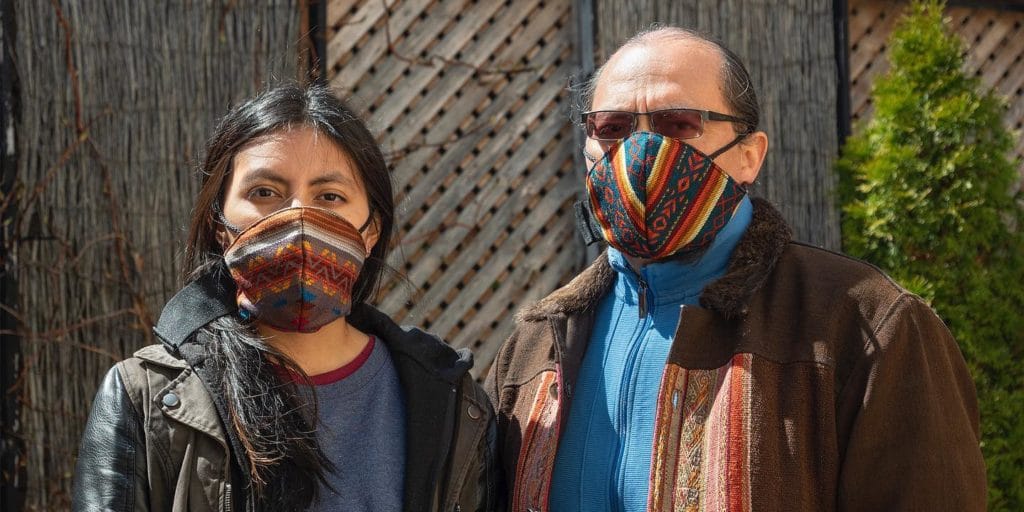 Since the pandemic started, Canada has received 78 plane-loads of international shipments of supplies. The 13th shipment of hand sanitizer recently arrived at the Port of Vancouver, and nine other cargo planes carrying medical supplies arrived last week, said Anand.
More information on the government's new contracts will be released in the upcoming weeks, she said.
As COVID-19 cases continue to decline in Canada, the country's chief public health officer said it's still important to follow safety measures to prevent spread.
More than 60 per cent of new COVID-19 cases reported worldwide were in the Americas, and Canada still has a few hotspots, said Dr. Theresa Tam at Tuesday's COVID-19 news briefing.
The public health agency recommends wearing face-coverings and keeping two-metres apart in public.
When asked about evidence to support the two-metre social distancing rule instead of a one-metre, Dr. Tam said airborne droplets can fall between one and two metres,and the two-metre distance would better prevent possible transmission through those droplets.
More to come.