By Eva Zhu —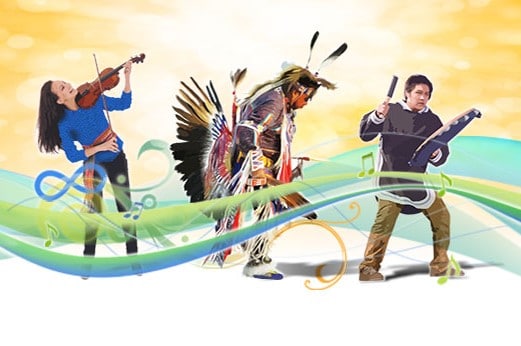 Vancouver — It's a celebration that usually draws thousands to Trout Lake, but with COVID-19 putting a halt to gatherings this year, organizers are hoping people tune into National Indigenous Peoples Day (NIPD) online.
"We've had to downsize this annual event a fair bit because of COVID-19. It's normally held at Trout Lake. Usually it attracts about 5000 people, but this year, we obviously had to change it up because of the pandemic," said Clint Barton, program director for the Metro Vancouver Aboriginal Executive Council (MVAEC), which organized the event.
National Indigenous Peoples Day is a day to recognize the contributions of First Nations, Metis and Inuit Peoples in Canada. It is held on June 21, which falls on Sunday this year.
Across the country, events are being held virtually to honour the the day and Indigenous Peoples.
Barton says the livestream will feature well-known Indigenous musicians, dancers, storytellers and motivational speakers.
Some of these artists include Madelaine McCallum, a dancer, actress and motivational speaker; R.E.D. Rock Group, a First Nation band; and Patrick Nippi, a hoop dancer.
While Barton is only featuring Indigenous performers in the livestream, he says they represent a diversity of backgrounds. The organization serves as a collective and a unified voice for over 40,000 Indigenous people in Vancouver.
Barton said the pandemic seemed to stir up a lot of unexpected trauma for people and wanted to host this event to bring "health and wellness" to those affected.
"Normally our dances tell stories and can be a "medicine" for lots of people," he explained.
Due to the unexpected amount of promotion through social media, Barton says the livestream will be more impactful than he originally planned.
The National Indigenous Peoples' Day 2020 livestream will be held on June 21, at noon.
Click this link to watch: https://www.youtube.com/channel/UCntbnS2wQDMtMi-_X6-TTVA