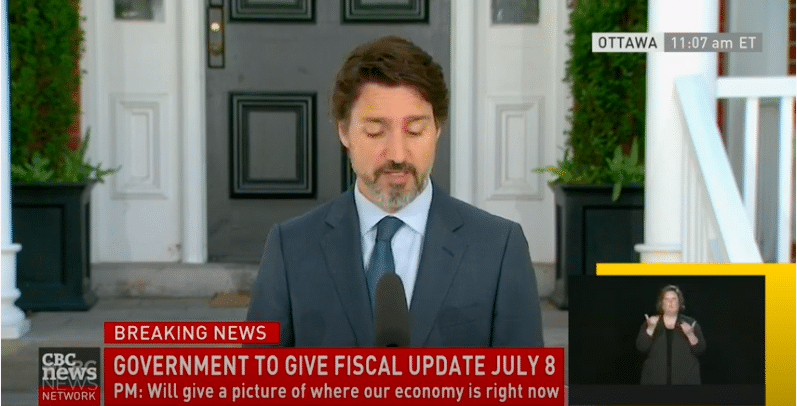 The federal government will update Canadians next month on how COVID-19 has affected the economy, Prime Minister Justin Trudeau announced Wednesday.
"As we begin to safely and gradually restart, I know people are wondering what this pandemic will mean for their jobs in the long run and what the impact has been on our economy and our path forward. We hear that," he said.
The update will be provided July 8, and include where Canada's economy is right now, how Canada's economic response to COVID-19 compares to other countries, and what could be expected in the next few months, Trudeau said.
But it will only be a fiscal "snapshot," Trudeau said.
He said releasing a full economic and fiscal update is unrealistic as the government cannot make any "responsible predictions" for the next few years. He would not confirm when a full update would be presented.
Fish and Seafood producers will also receive more help, he said. The government is opening applications for two new programs to support the sector. As of Wednesday, the Canadian Fish and Seafood Opportunities Fund is re-opened and available to help producers access new markets, reach new customers, and maintain a foothold internationally. On Monday, processors can also apply for the Canadian Seafood Stabilization fund.
Trudeau also announced almost $500 million in funding for the Natural Sciences and Engineering Research Council of Canada's annual discovery grants program. The funding will go towards supporting Canadian researchers.
More to come on this story.