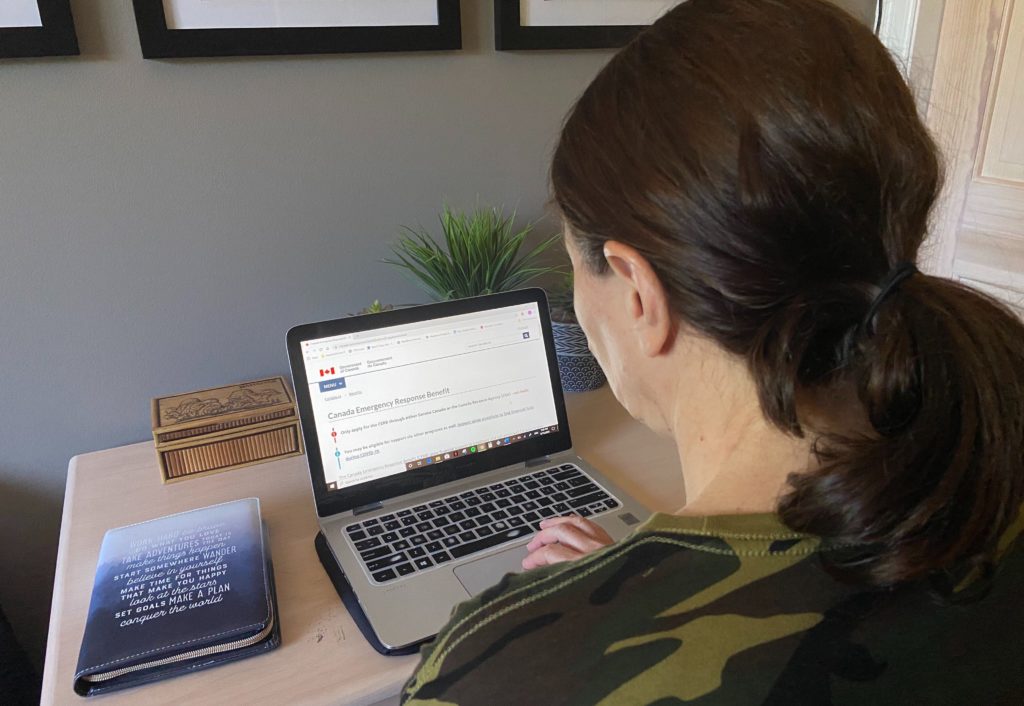 By: Adriana Vicic — Prime Minister Justin Trudeau announced Monday that his government would be extending the Canadian Emergency Response Benefit (CERB).
Trudeau didn't provide any information about how the extension of CERB will work or who would be eligible, but he promised to have further details later in the week.
The benefit is being extended to ease the stress for people who can't yet return to work, he said.
"People have questions about what's going to happen as they end their CERB benefits in the coming months and are worried that they're not going to be able to find another job," said Trudeau. "I will be making another announcement in the coming days on that extension and on that issue, but for now, all I can say is that we will continue to be there to support Canadians."
CERB was launched in April as a response to the economic crisis that people were facing in the wake of COVID-19. It was only meant to last 16 weeks, so for those who applied during the first eligibility period from March 15–April 11, their benefit would expire after July 4.
Sylvia Szczerbowksi is one of the people who can't return to work. Since graduating from the University of Guelph last year, the 22-year-old had been working as a server in Mississauga. When COVID-19 hit, she found herself out of a job, and relying on CERB.
"The whole reason I became a server was to pay off school and get a good income," she said.
With Premier Doug Ford's announcement that Phase 2 reopenings will continue across Ontario, except in Toronto and the Peel Region, Szczerbowski's need for CERB will continue. She said that news of the extension was relieving, but it was paired with a harsh reality.
"[The end of CERB] gave you a point of time that you could look forward to, a line where you could say 'OK, things are going back to normal,' but that's not the case," she said.
"It truly sucks that I can't go back to work and make the money I was supposed to be making and live life normally."