Vicky Qiao
Hundreds marched peacefully along Toronto's Bloor Street Saturday to protest anti-Black racism and police brutality. Organized by RememberThe400, the rally was called "This Is How We Shall Overcome."
The march started off at Christie Pits Park and ended in Queens Park, in front of the Legislative Assembly of Ontario. Young organizers delivered a series of passionate speeches before and after the march.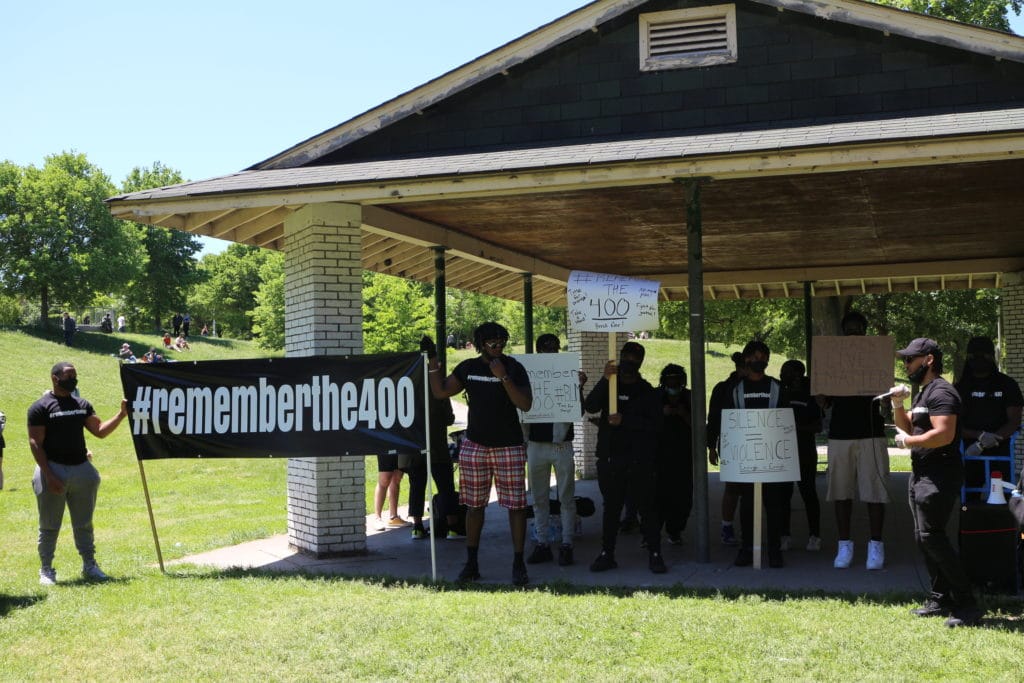 RememberThe400 is an initiative dedicated to the commemoration of 400 years of slavery and to encourage healing process of the racial divide.
"We decided that it was time for us to speak up. The time for Black people to stand up and fight for themselves is long overdue," said Tamar Houlder, one of the youth organizers at the rally. "So once you get in the realization of that, you'll be out here marching with us."
She said the march received a bigger turnout than expected.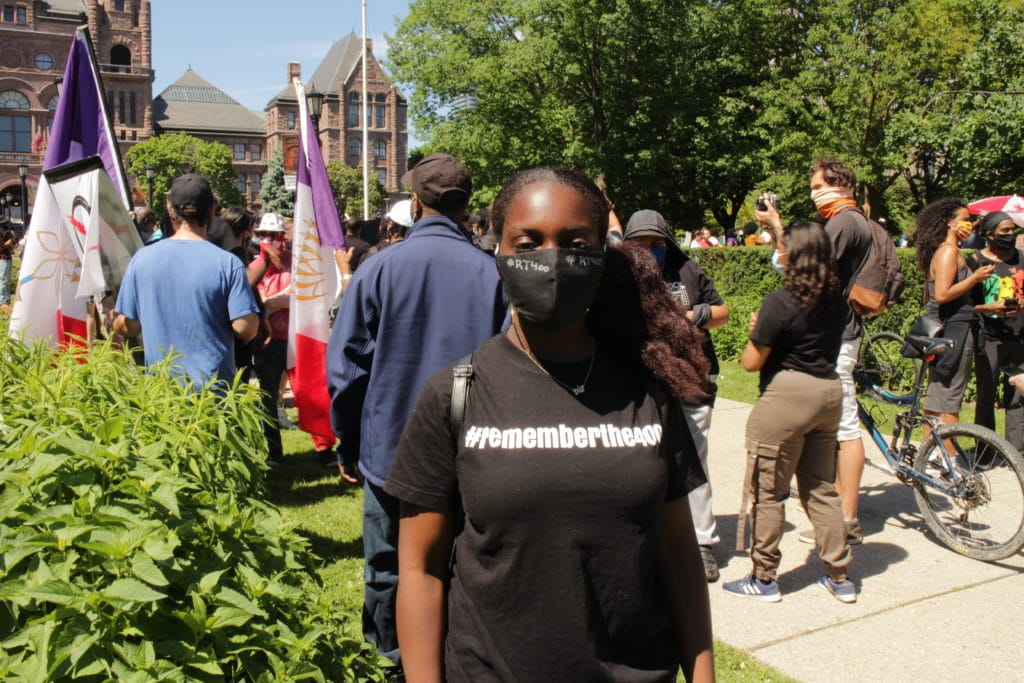 Houlder said RememberThe400 started #ThisIsHowWeShallOvercome as a social media challenge, asking people to share their interpretations of this slogan. For her, it means embracing self-identity and overcoming barriers.
"We have to know where we came from, who we are and the power we hold. We have to see ourselves in this world," Houlder said. "Society likes to tell us we're worthless and our lives don't matter, but as Black peoples [we] have to know the power that we have within us."
As the crowd reached Queen's Park, participants each took a knee and raised a fist for four minutes—in commemoration of the 400 years of struggle, injustice and the fight for freedom. Rememberthe400 was launched three years ago by Shadrock Porter of the Israelite Nation.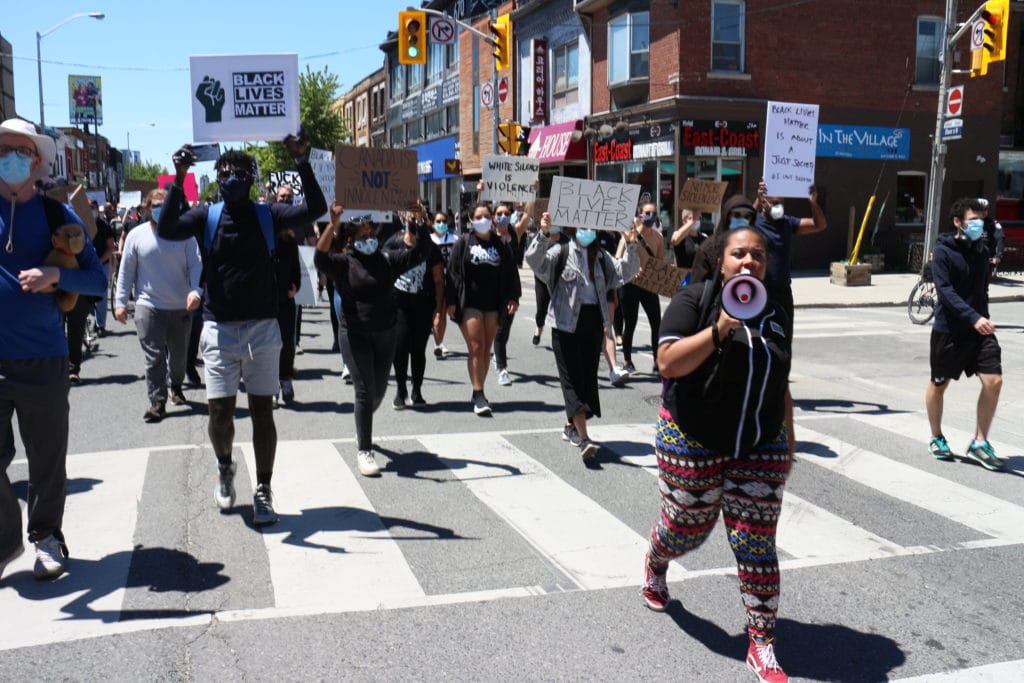 RememberThe400 demands the month of August to be recognized internationally as Freedom Month, as the first African peoples arrived in Hampton, Virginia in August 1619.
The rally was joined by a diverse group of people from different age ranges and backgrounds. One of the participants said she thinks there's great value in showing up at protests.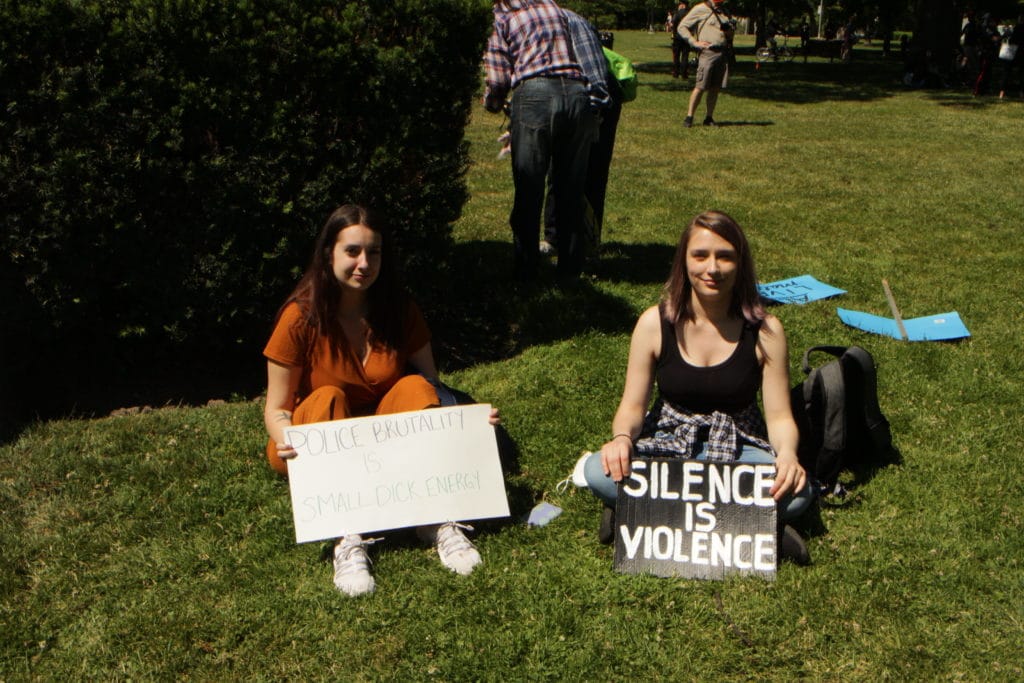 "Everyone [is] coming together and spreading awareness and it has been effective," said the woman who would only state her name as Adrianna.
You can see the laws are changing, people are having these conversations and getting educated."