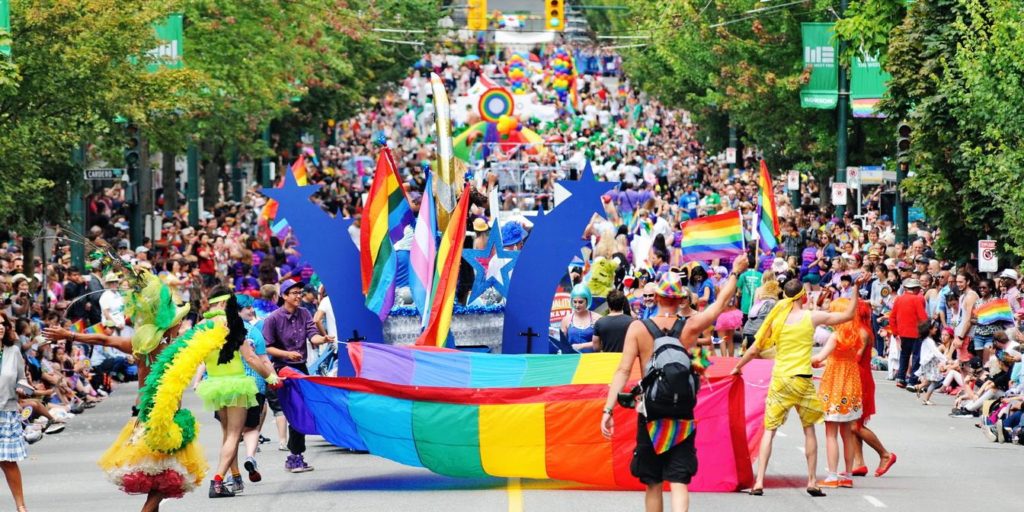 By Eva Zhu —
Vancouver Pride Society is sticking to its move to ban uniformed police from this year's parade in solidarity with Black Lives Matter, despite the mayor announcing he was "saddened," by the decision, an official said Thursday.
It is important to remember the history of police victimizing people in the LGBTQ+ community, said Michelle Fortin, co-chair of the Vancouver Pride Society (VPS).
"We're listening to feedback from the marginalized parts of our community," she said. "(The police department's] ability to march in our parade is limited because people in our community are still being victimized by them. We aren't calling out individual police officers. And, just as we have done all the way along, we will continue to work with police and have this conversation with them every year."
She says there will still be police presence at future VPS hosted events, but they must be on the sidelines doing their job.
At a news conference to discuss the police budget and calls for body cameras earlier that morning, Vancouver Mayor Kennedy Stewart expressed disappointment at the VPS statement that law enforcement, including correctional officers "are not welcome to march in the Vancouver Pride Parade or exhibit at our festivals."
That statement also said VPS stands with Black Lives Matter on its call to defund the police and invest in "alternative ways to manage public safety."
Fortin said police can still march in the Pride Parade and be a part of events as long as they're not in uniform.
"Part of that is when police wear their uniform, they also then carry a weapon. And Pride doesn't need to be weaponized," she said.