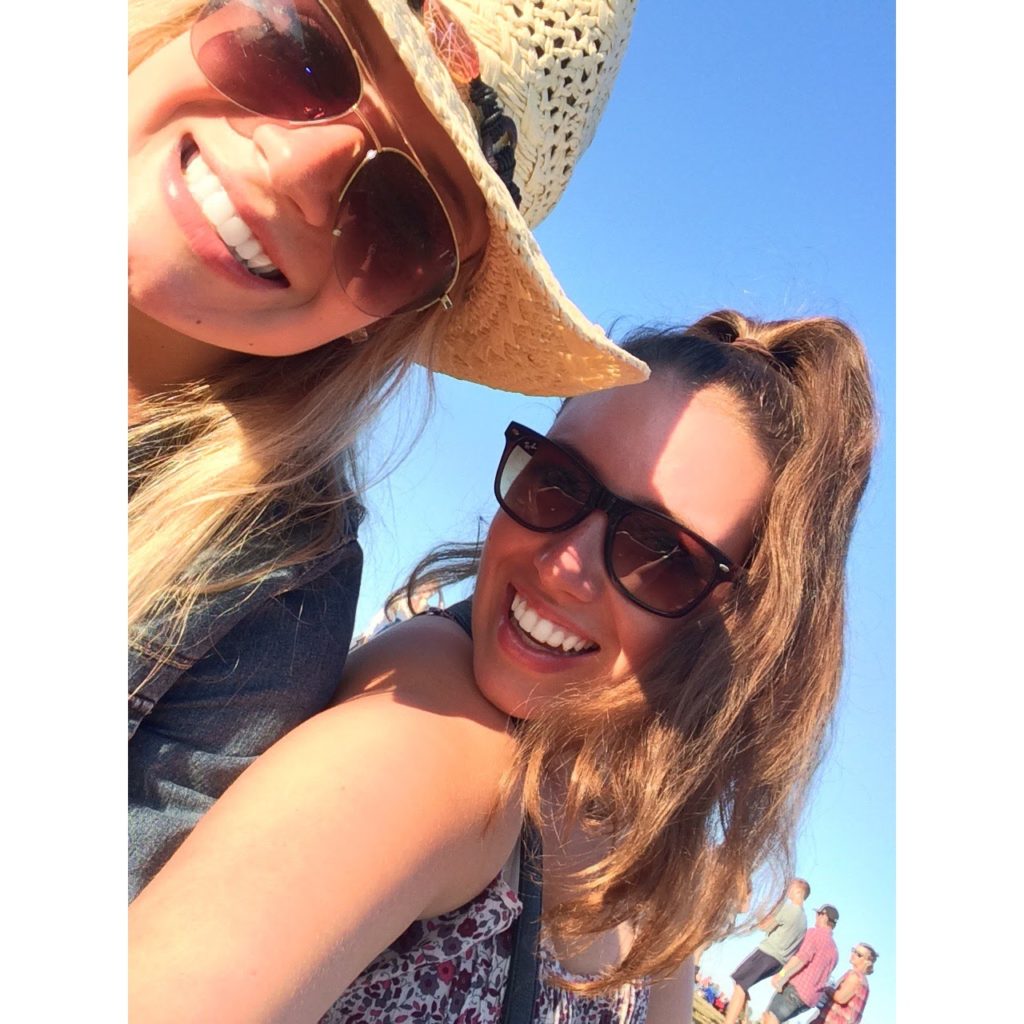 I downloaded my first Lady Antebellum song in 2014. It was 'Need You Now'—the catchy song about someone feeling lonely and calling their former love in the early hours of the morning.
It topped all the charts that year.
At that time, I wasn't exactly a dedicated fan. My older sister was though, and she would dance through the house, belting out lyrics at the top of her lungs. She would tell me about the personal lives of band members and obsess over love songs that seemed a little too relatable.
It wasn't until a few years later that my dad stopped to look over my sister's shoulder one day as she examined ticket prices for a Lady Antebellum concert in Toronto.
"Lady Antebellum," he said to himself, reading out the words on the screen.
My dad is a curious man, and just as smart. Something about the word nagged at him, so he began investigating.
He went to his computer and did a google search of 'antebellum.' After spending a moment reading the results, he confronted my sister.
I remember him asking her questions about the band members, and if they were racists.
"My concern was that my daughter was listening to a band whose name referred to a period of time before the American Civil War, and in particular, the southern part of the United States, where slavery was legal and the buying and selling of slaves as property continued," he said this week, when I asked him to recall that day.
By that time, I too was a fan of the group. And to us, it was just a name.
To his credit, our dad wouldn't let it go. Every time my sister or I mentioned the band, he would remind us of the problematic name. We didn't care. "I was shocked that a popular band had that name, and that nobody seemed to have an issue with it," my dad said.
That was years ago.
Fast forward to 2020. We are now living through a critical part of history, where racism is at the forefront of conversation. People are speaking up and out in the wake of the May 25 killing of George Floyd, a Black man, at the hands of a white police officer. There has been a surge of support for Black Lives Matter movements that put a spotlight on how racism has infiltrated our institutions and communities in ways that white people have often ignored. Individuals are making changes to reflect past actions that have silenced Black voices and promoted racism.
On Thursday morning, Lady Antebellum announced they changed their name to Lady A.
The group released a statement explaining their name change and apologizing to anyone who has been hurt or offended by the name they have kept for the last 14 years.
"We've watched and listened more than ever these last few weeks, and our hearts have been stirred with conviction, our eyes opened wide to the injustices, inequality and biases Black women and men have always faced and continue to face every day," they wrote. "Now, blind spots we didn't even know existed have been revealed."
When I read this out loud to my dad, he shook his head in disbelief. It was beyond comprehension that the band had referred to their decision as something that had been obstructed from their view, rather than acknowledging the painful history that is derived in their name.
"In this day and age, with information available at the touch of a finger, to use the name 'antebellum' for such a long time… You can't use ignorance as a reason for being unable to explain a decision you have made," he said Thursday.
With all that's happening in the world, people are taking their own individual steps to be better citizens and humans. Many people are beginning to acknowledge the obliviousness that has been lived in for years.
It's an overdue awakening, and as my dad said, "It's about bloody time."
As a 23-year-old who is in the preliminary stages of becoming a responsible journalist, I have come to understand the power of language, and how impactful words can be—when they are used well, and especially when they are not. I am reminded every day when I write and publish articles that language and words must be a conscious choice, and that it's my responsibility to understand what words mean and how to use them properly—something Lady A should have done.
Looking back, I wish I would've paid more attention to the weight of words. But going forward, I know I will.
And it's about bloody time.