By Eva Zhu —
VANCOUVER — Amid calls across North America to "defund the police," in the wake of an horrific killing of a Black man at the hands of a white police officer in Minneapolis, a debate is swirling in Vancouver over whether to decrease the police department's operating budget by one per cent.
At a news conference Wednesday morning, Vancouver Mayor Kennedy Stewart said the city council has little say in budget oversight, and called on Premier John Horgan to conduct a comprehensive review of police departments in British Columbia.
While five councillors supported the budget cut motion in May as a means to help address revenue lost in the COVID-19 pandemic, it has taken on new life since the May 25 killing of George Floyd, which spurred a swell of support for the Black Lives Matter movement to call out systemic racism and police brutality.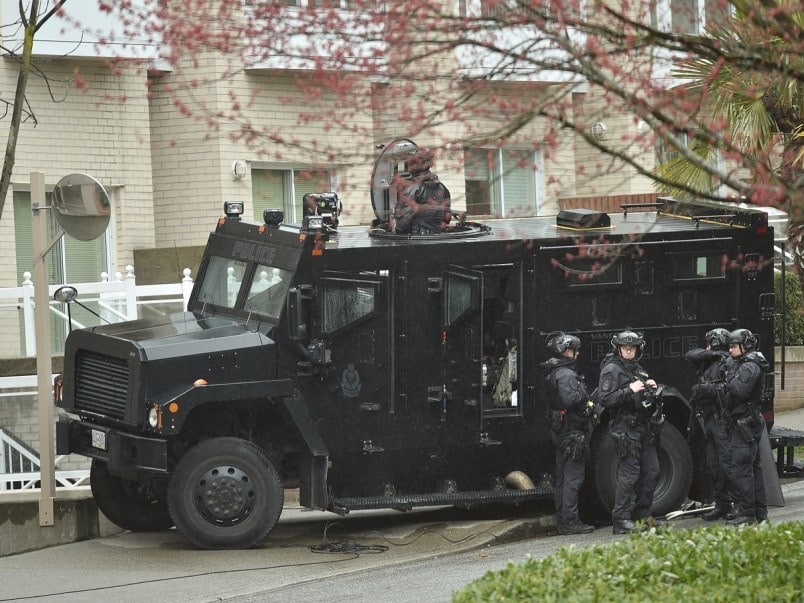 Police Chief Adam Palmer has rejected the cut saying — which would be equivalent to between $3.4 and $8.5 million of the service's $325 million budget, according to reports.
Palmer said it would be "detrimental to public safety." And critics say reducing funds could lead to a decrease in training and other important elements needed to ensure police officers are equipped to protect the safety of the public.
But a political scientist who has studied ways to safely and effectively cut budgets by re-allocating services told Western Journalism Studio (WJS) it can be done.
"The premise is to ask hard questions about whether the (conventional) way of delivering a service is actually the best, most effective, most efficient way to do so," said Christian Leuprecht, a Queen's University political scientist and author of the 2019 report Where to Draw the Blue Line: How Civilians and Contractors Can Let Police Do the Policing
In an email response to WJS questions, Leuprecht said an "immediate implication for the Black Lives Matter movement could be to "de-securitarize some of the way policing services are delivered. The people who might deliver certain services might still work for police, but as civilians or contractors; so, they're not in uniform.
"It's one way to start thinking about how we can get the police out of people's lives while still performing essential policing functions."
Councillors who supported the motion have been saying publicly that they've received hundreds of emails calling for them to defund the police and cut the budget.
Those calls have been echoed on social media in recent weeks, where people have joined demands across the country for policing funds to be reallocated to social services such as housing, transit, and public services.
Meenakshi Mannoe, the Criminalization and Policing Campaigner at Pivot Legal Society, is an integral part of that conversation. In a letter to Vancouver Police, she condemned their response to the COVID-19 crisis in the Downtown Eastside (DTES) community.
Residents said officers were over-policing and "jeopardizing the residents' health, livelihood, and security," Manor wrote, adding "we are asking the VPD to cease all practices that undermine public health and safety in all low-income communities in the City of Vancouver."