By Monika Sidhu —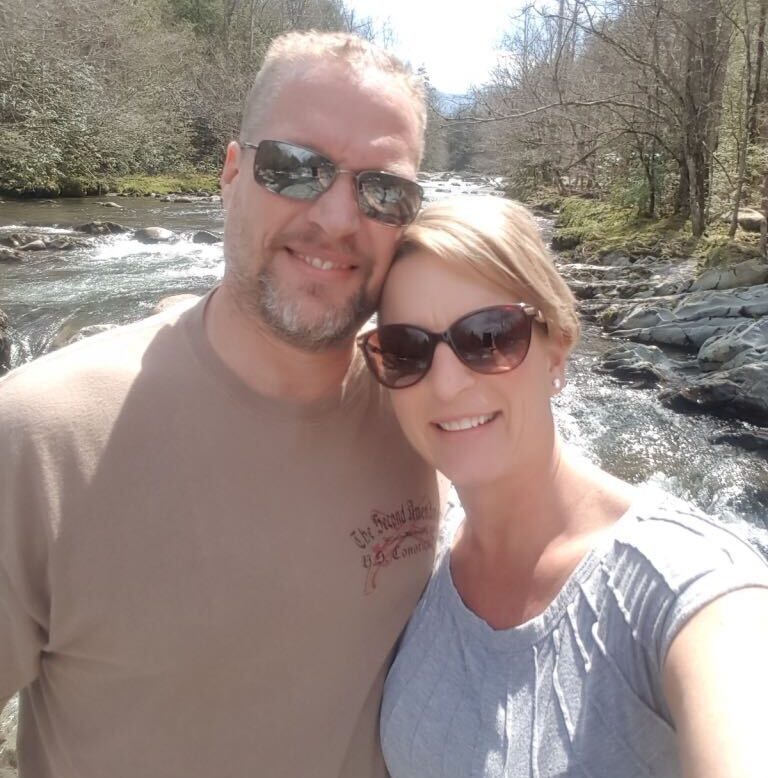 Chantal Philion is placing a lot of faith into June 21, 2020.
That's the new date the federal government has set for lifting the ban on "non-essential" travel between Canada and the U.S.
That means if the ban doesn't get extended again, it will be the first day in nearly three months that the Windsor, ON woman will be able to see her partner of two years, who lives in Fenton, Mich. Because, despite being in a long-term relationship and planning to get married, the couple doesn't qualify for the government's "immediate family," exemption announced this week which opens the door for many family reunifications.
"It's been hard. Very frustrating." says Philion, who last saw her partner, Mark O'Brien, near the end of March 2020.
"I'm not saying let everyone come through but if you have proof of relations for a certain period of time, I mean everybody should be together with the people they love.
For nearly two years before COVID-19 brought on a travel ban, the couple spent most of their non-working hours together, alternating visits between the two cities which are about an hour drive apart.
That all stopped after Canada closed its borders to non-essential travel on Sunday March 20 as part of its strategy to stop the spread of COVID-19. Prime Minister Justin Trudeau has extended the deadline for lifting those restrictions three times since then and each time Philion has seen her hopes dashed.
Philion and O'Brien are in a serious, committed relationship. But because they don't live together the couple doesn't qualify for the government exemption announced Monday, to allow immediate family members — defined as spouses, common-law partners, dependent children, grandchildren, parents, step-parents, guardians and tutors — to cross the border.
According to the government, their relationship doesn't qualify as "essential." But that Philion says that couldn't be further from the truth.
"To be around your loved ones, to me, is essential. I don't think people should dictate what is more important for me than to them. If it doesn't affect them, then they don't understand how it feels," says Philion.
"I've never been married, I don't have kids. It took me 42 years to find this guy and I feel like my happiness just got ripped away from me."
Philion has been using social media to share a change.org petition that calls for reuniting families, which was partly addressed in this week's limited exemption announcement. However life partners and engaged couples are still overlooked.
"Immediate family doesn't just mean already being married," writes Chi Rhyno in the comment section of the online petition. She says she has been separated from her fiance due to the border closure. "We are family regardless of a piece of paper that says so."
Philion says she and O'Brien communicate daily via phone-calls and shared personal video clips. However, she says she is also missing out on being present for O'Brien's two children, a bond she feels is very important.
"I've had many emotional breakdowns, but, we keep saying when we reunite it'll be just that much better," she says. "But when it keeps getting extended you lose a little hope."
Since Trudeau's latest announcement, Philion is trying to hold on to some hope. She's hoping that when June 21, 2020 finally arrives, she'll be able to be with the family once again.