VICKY QIAO – String lights, Christmas trees, garlands and wreaths – holiday spirit hit the City of London as soon as December arrived. Yet walking down Dundas St. in Old East Village, nothing seemed festive other than the Michael Bublé song playing through my headphones.
Abandoned shopping carts; scattered newspapers and plastic bags; people lining up outside of the church. Of all the shops I passed on the main street, at least half are out of business.
Just a few days ago, I was in the Old South neighbourhood. From the residential area to the commercial district, houses and stores were dressed up by Christmas lights and decorations.
Hillary Whiston, a Wortley native, says that many families in the neighbourhood would only get Christmas trees from the Valu-mart on Wortley Rd. "People are loyal to the businesses and want to see them thrive… people make an effort to perpetuate that success," says Whiston.
Her family has been residing in Old South for over three decades and living in the same house for 25 years. "There's something about Wortley I think… [you] can't really leave once you lived here," she says with a chuckle.
With the local cafés, bistros and gift shops flourishing on the main street, Wortley Village sure has its own small-town feel within the city of London.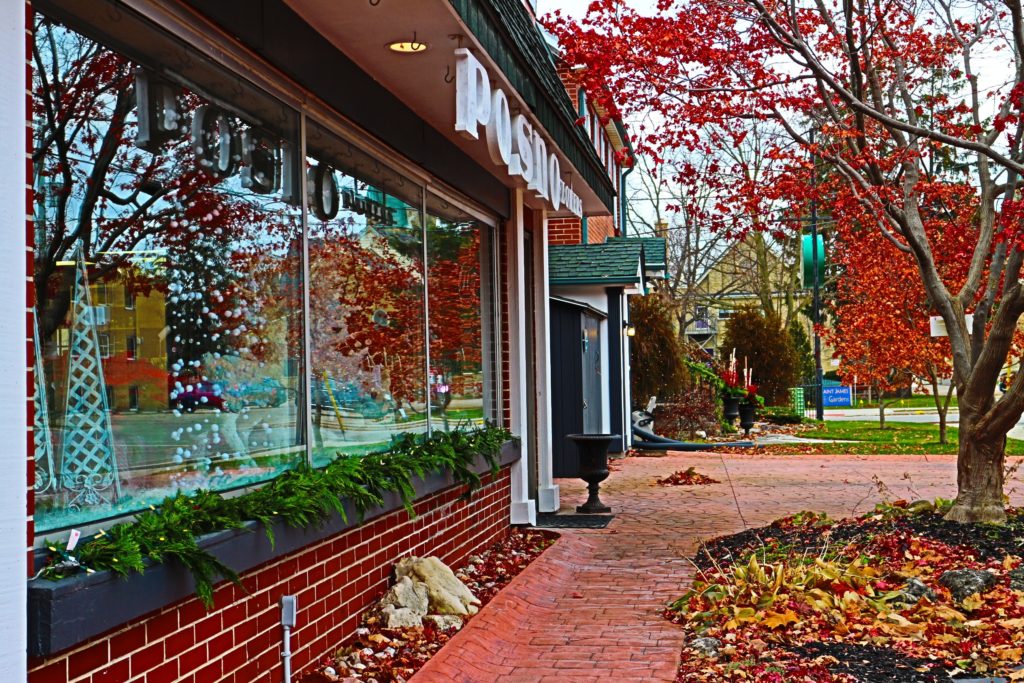 "I think Wortley really prides itself in having that really close community and being really loyal," says Whiston. She says that if you live in Wortley, the odds are you know the cashier at Valu-mart and the teller at TD.
The positive community values aside, Old South is not untouched by the reality of social stratification – and people like Whiston are aware of it.
She acknowledges the huge disparity between property values and the phenomenon of "co-mingling." In an affluent neighbourhood like Wortley, poverty is much more invisible than some other communities – but it is still present.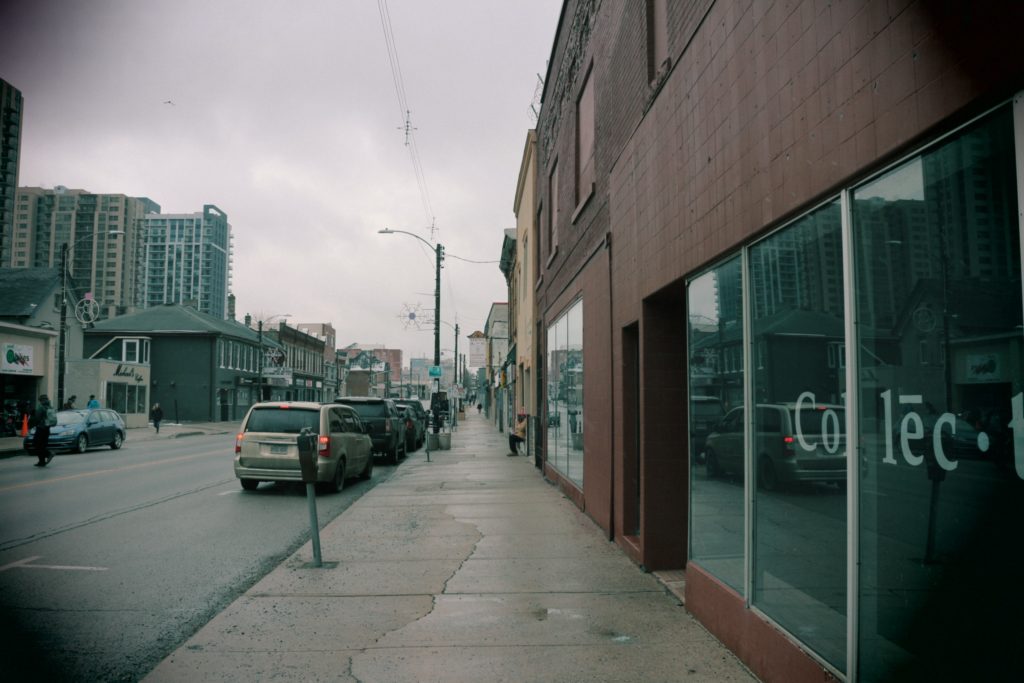 "It's easy to pretend it's not there," says Whiston. She always finds it upsetting to walk past people with sleeping bags on the street; "that's a weird [situation] to interact with and be ok with."
The housing crisis in London is not getting any better. With more businesses coming to wealthier neighbourhoods like Wortley and more people from urban centres coming to London for retirement, the housing prices have nearly doubled in the past decade.
The decline of affordable housing is especially devastating to low-income communities like Old East Village, where there is a high concentration of homeless population.
Michael Courey, the centre coordinator at London Poverty Research Centre, says that more people have been driven onto the street due to the growing gap between social support services and the housing/rental rates.
Founded in 2014, London Poverty Research Centre works towards building awareness and shifting mindsets around the issue of poverty.
"I'd like to think about it as an action engage centre, from research to knowledge mobilization, contributing to community poverty reduction," says Courey.
Despite the visible challenges of homelessness, addiction and mental health within the Old East Village community, there has been a backlash against social support and government funding.
Courey says the stigmatization and demonization of social services come from the belief that an "over-concentration of social services" is driving more homelessness and addiction problems. "Blaming the social services is a scapegoat," he says.
In reality, social enterprises and collectives like the Unity Project, the Root Cellar and Old East Village Grocer have been extremely successful in community empowerment.
Though London's growing tension between social services and economic development has been relatively recent, Courey describes the city's wealth gap as "a sign of a much longer history."
In the early 1990s, an urban sprawl transformed London's commercial activities and led to disinvestment in certain parts of the city. Courey says that the Old East Village "hit rock bottom" during that period. The press used to refer to the neighbourhood as "the war zone."
"Wortley Village didn't go through such disinvestment," says Courey. "That was largely a professional neighbourhood."
On the contrary, Old East Village was originally an industrial neighbourhood and the houses were built for the working class. With the shrinking of the manufacturing sector, poverty and unemployment have become increasingly prominent.
Because of the fundamental differences between Old East and Old South, Courey thinks it would be unrealistic to transform Old East Village to Wortley through commercialization – a strategy proposed by many of the city's urban planners.
Courey has done extensive research on urban renewal and its application to the Old East Village community. In his study, he makes a clear distinction between the concept of urban renewal and gentrification.
"I don't think a positive community necessarily means not seeing poverty, but rather how does the community rally around to support the marginalization," says Courey.
Nonetheless, it is important to recognize the strength and resilience of the community. Courey says that there is strong support from both the residential community and the commercial district, where people push for change through individual actions and social support programs.
"Old East Village has an incredible social fabric," he says. "[It] should become a social movement neighbourhood supporting low-income Londoners."
That is why organizations like the London Poverty Research Centre are doing important work to address the structural issues of poverty and social inequality, encouraging social support services as an alternative approach to middle-class colonization.
On the other hand, the revitalization of low-income communities requires solidarity and support from Londoners across neighbourhoods.
Whiston's family, for example, attends community meetings on a regular basis, where issues like homelessness are often discussed.
Whiston says that her mom has always been actively involved in community initiatives. "She runs a community dinner at church, she's done that for years."
And London sure needs more community organizing initiatives in order to achieve the kind of urban renewal required for sustainable development and poverty reduction.
All I wish is that in the near future, the holiday spirit and cheerful laughter won't be exclusive to only certain neighbourhoods in the city, and that the 'two worlds' would come together as one.
Listen to the interview with Michael Courey here:
This article was originally published on Vicky Qiao's website.