By Eva Zhu
On May 31, six days after George Floyd after a police officer in Minneapolis knelt on his neck for several minutes, 3,500 people attended a protest at the Vancouver Art Gallery. On June 5, as many as 10,000 people gathered at Canada Place, at Jack Poole Plaza. On Juneteenth (June 19), 6,000 people protested in downtown Vancouver.
Stephanie Allen is an activist and a founding board member of Hogan's Alley Society (HAS), a non-profit organization aimed at highlighting the presence of Black history in Vancouver and British Columbia. HAS also strives to preserve and promote the historical, cultural, societal and economic contributions made by Black Settlers and their descendants. Allen has both a bachelor's degree in Business Administration and a master's degree in Urban Studies.
"We're asking for things that are systemic changes [and] structural changes. It might be nice to paint some things on the road, but those gestures are taking up way too much attention. It makes people feel good, but it absolutely does not meet the test of lasting changes."

Stephanie Allen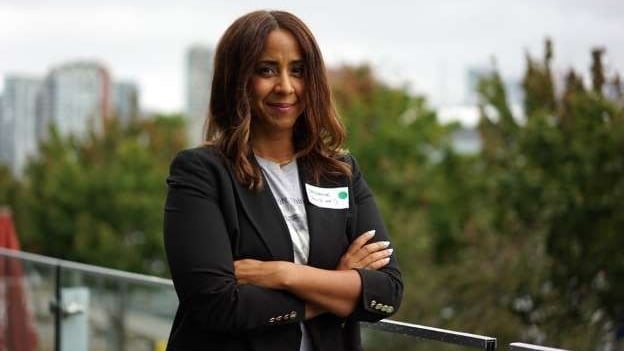 Allen, who is also the Vice President of Strategic Business Operations and Performance at BC Housing, said the city of Vancouver needs to focus more on prevention than law enforcement. As someone who focuses on affordable housing and equitable city-building, she said the first step is resource reallocation.
She said rather than arresting people who abuse drugs, have mental health problems or are experiencing homelessness, the city should help them through social and community support. A bigger police budget doesn't stop mental health crises and addiction, she said.
"There are lots of other ways to invest police funding, like in youth outreach, things that help people who are battling addiction, whether that's safe consumption or recovery. There are lots of opportunities to divide the pie differently and focus on the things we want as a society," Allen said.
Allen said the City's decision to cut the Vancouver Police Department's budget by one per cent is not enough.
"That's accepting that where we are right now is working well, and I don't accept that," she said.
"We're asking for things that are systemic changes [and] structural changes. It might be nice to paint some things on the road, but those gestures are taking up way too much attention," she said referring to high-profile acts of support in cities that have added Black Lives Matter murals and messages to their roads and structures. "It makes people feel good, but it absolutely does not meet the test of lasting changes."
Allen also calls for schools to scrap the liaison officer program and reallocate the budget to hiring professionals to work with children. She said people need to understand that racialized and low-income kids don't feel protected by police in schools.
"Police have been set up to protect and to secure white affluent people in this nation from the elements that they deem unwelcome and unacceptable to their social status," she said.
For Vancouver to make systemic changes, Allen said the people in power have to consider bolder moves. She points to New York City, which is looking to slash its police budget by 20 per cent, and to Camden, New Jersey, which dissolved their police service in 2012 and created a new police force altogether.
"I just think that reform doesn't work. We need to look at abolishment altogether and rebuilding from the ground up because there's a major reluctance to change over conversations and discussions and reform."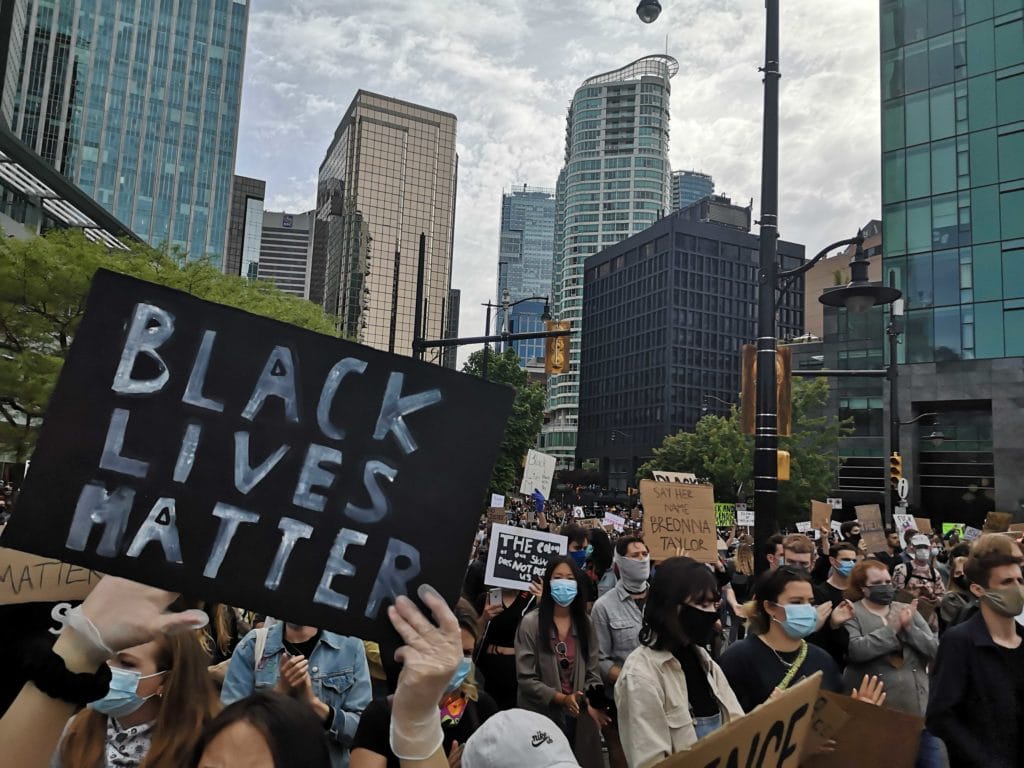 City:
– Redirect funds from Vancouver Police to community safety initiatives.
– Condemn police silencing and violently suppressing Black voices and demand systemic changes
– Follow through with policy to redress the past displacement of Vancouver's only Black neighbourhood by establishing a Black-led non-profit community land trust on Hogan's Alley
City's response:
– Will implement anti-Black racism and white privilege awareness training with staff
– Will ask the police board to itemize the work and budget related to mental health, homelessness, drug use, and sex work and deprioritize policing as a response to those things
-Prioritize funding community-led harm reduction and safety initiatives
– Will declare May 29 a Day of Action Against Racism
– Will provide improved reporting and mental health support for racialized staff
"If we are to make major structural changes to policing, it is the province that must act. I believe [the province] will take up this call to ensure this review includes an investigation of systemic racism and disproportional violence experienced by Black and Indigenous community members."

Mayor Kennedy Stewart at a press conference addressing systemic racism in Vancouver.
Police:
– Rescind awards of valour given to Constables Ann Fontaine, Albert Lu and Greg Parkes for their involvement in the killing of Abdi Gani Mahamud Hirsi
– Make a commitment to work towards unarmed officers during the Vancouver Pride Parade
Police's response:
– Candidates go through polygraphs, 30 background checks and interviews, then officers get Indigenous training, cultural awareness training and impartial bias training.
– There are four dedicated officers who only deal with interactions with the Indigenous community There is an Indigenous Advisory Committee
– Vancouver Police have partnered with Reconciliation Canada to engage in more unconscious bias and anti-racism training
"If we find out people are making comments that are completely inappropriate, that are racist in nature, we're all over it."

Deputy Chief Howard Chow
School Board:
– Acknowledge its dismissal of numerous obvious anti-Black racism, such as hate speech and systemic practices.
– Commit to an anti-racism policy in collaboration with BIPOC community organizations.
School Boards' response:
– Has approved a motion to review the role of the VPD and RCMP in schools, but isn't suspending the School Liaison Officer Program.
– Will consult with Indigenous community students and parents, and Black community groups, including Black Lives Matter.
– Has approved motions to request for the Ministry of Education to incorporate Canadian Black history into the learning objectives of BC's curriculum.
– Will create a database to track racist incidents in BC schools.