By Adriana Vicic
On June 7, over 2,500 people gathered at Celebration Square in downtown Mississauga to address police brutality and systemic racism occurring in the city. Just 10 days later, Mississauga and Brampton united for the March for Justice protest to acknowledge systemic racism in the Peel District School Board (PDSB) and demand reform on administrative levels.
Taijah Cox-Armstrong is a university student, the founder of Elevated Canada, the staff at a youth leadership organization and a main organizer of the Peel March for Justice—at 20 years old.
"There are no more questions that need to be asked. We've had so many conversations, so many protests. Let's move it to next steps and get things done."

Taijah Cox-Armstrong
As a young Black woman, Cox-Armstrong said she felt compelled to get involved in the Black Lives Matter movement after George Floyd's killing.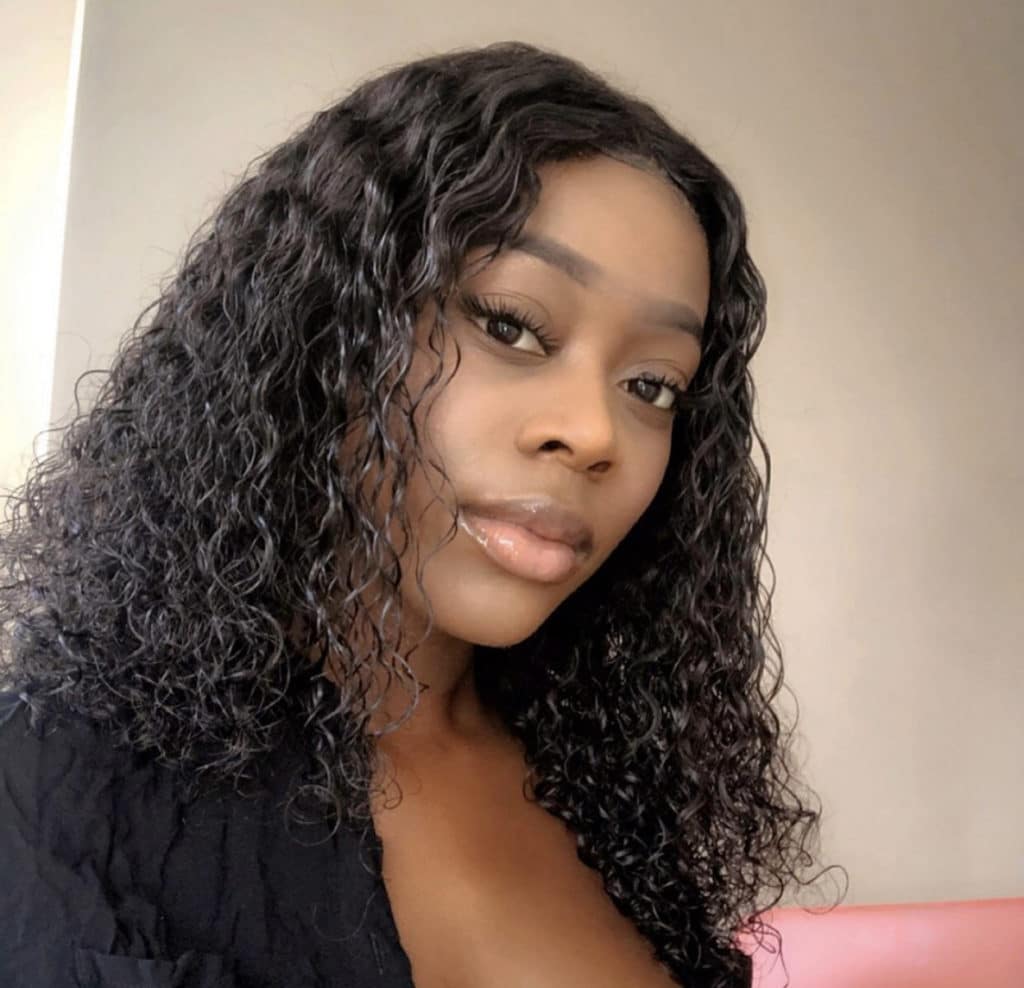 "All of the stuff that was going on in the world really hit home for me," she said. "I have fathers and guy friends who are Black and they could be in those same positions."
One of Cox-Armstrong's friends knew about her passion for social justice and asked her if she wanted to host a rally.
"I just knew that something had to be done," she said. "I know my voice, and I know the power that my voice holds, so I knew I had to speak up on this matter."
Cox-Armstrong and her peer launched the Peel March for Justice to advocate for the future of Black students and the lack of diversity in schools, while addressing racial profiling, police brutality and other hate crimes.
In the days leading up to the rally, Cox-Armstrong sat in on daily meetings, organized volunteers, scheduled speakers, gathered supplies and managed donations—while taking three online courses at Carleton University.
"It was exhausting," she said.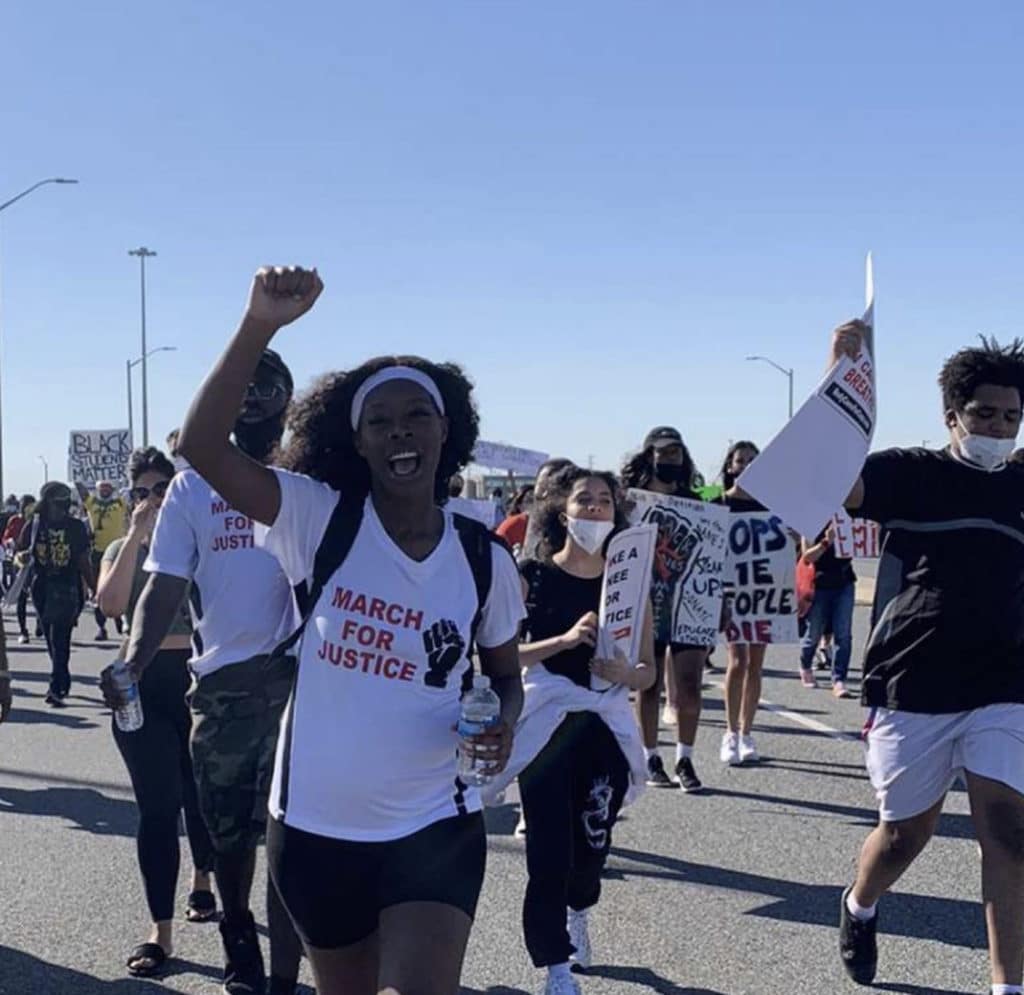 But her hard work paid off when several hundred attendees showed up and walked in unity on June 17. Just a week later, PDSB director of education was fired after persistent reports of racism in schools.
But Cox-Armstrong didn't just stop there.
After the rally and the response from PDSB, she continued to speak up about issues like the importance of body cameras for police officers. With body cameras, Cox-Armstrong said officers would be able to review their actions and look at what needs to be changed.
Implementing body cameras requires $1.4 million in annual funding. Cox-Armstrong acknowledged this challenge, but she said the value of knowledge, growth and change cannot be measured by money.
Moving forward, Cox-Armstrong also said she wants to see more diversity in school staff. Many of her peers wished they had more Black teachers and guidance counsellors, who would better support and understand their individual situations, she said.
"A lot of people who are not of diversity don't really know how to handle problems that we go through because we have so many outside factors that play into it," said Cox-Armstrong.
Cox-Armstrong knows we need change, but said she will remain patient and continue advocating until she sees action.
"There are no more questions that need to be asked. We've had so many conversations, so many protests. Let's move it to next steps and get things done," she said.
"I know that even if I don't see the change happening now, over time it will slowly build up. What I tell people is that we aren't fighting for now, we're fighting for the future of our kids and the future of our siblings."
Police:
– Defund the police and fund other services, such as using mental health professionals and social workers as first responders
– Implementation of body cameras for all Peel Regional police officers
Police's response:
– The Chief of Police hosted a public conference with 17,000 attendees focusing on police accountability, body cameras and mental health
– Announced the steps to be taken for "systemic organizational change."
– Promised to hire an Equity, Diversity & Inclusion Manager, and launch the Canadian Centre for Diversity and Inclusion action plan
School Boards:
– Remove police from Peel District School Board (PDSB) schools, including community visits
– Create a strategy to address systemic racism within schools and on administrative levels
– Prioritize diversity when hiring teachers and guidance counsellors
School Boards' response:
– Ontario Secondary School Teachers Federation (OSSTF) voted to bring in three new diverse officers to the union
– The Ontario government removed PDSB's director of education, Peter Joshua, amid the reports of anti-Black racism and discrimination in the school board and hired Colleen Russell-Rawlins, who is Black
"For a generation, students have felt ignored, powerless and disrespected. This ends starting today."

said Education Minister Stephen Lecce in a statement about the changes at PDSB.